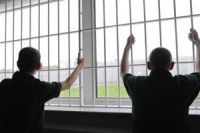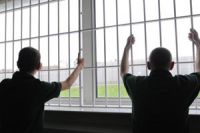 British experts have raised alarm over the situation of children being detained across the UK, as almost half of young people held in secure homes have not been convicted of any crime.
The warning from various campaigners, childcare experts and leading charities was made in a report published by The Observer on Saturday.
The reports said the large portion of innocent children being detained is a result of local authorities' being more interventionist in their approach to child protection following failures in standards of care.
According to Press TV quoting the official figures, of the 229 children detained in secure homes in the year to March this year, 45 percent were placed in the homes by local authorities on welfare grounds, compared to just 28 percent in 2011.
Jo Phoenix, professor of criminology at the University of Leicester, voiced concerns over the effect that incarceration was having on the detained children who are sexual abuse victims or have mental problems.
Phoenix said "Secure accommodation may well remove the immediate risk of violence, exploitation, homelessness and so on," adding that, however, "the social, psychological and material privations surrounding their sexual exploitation will never be addressed."