North America
Explosion at ball-bearing plant in US leaves 15 injured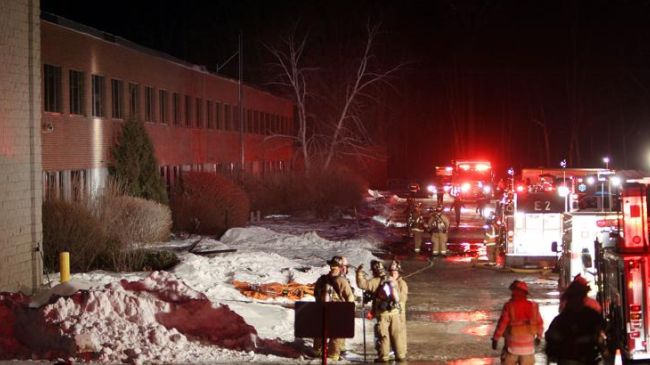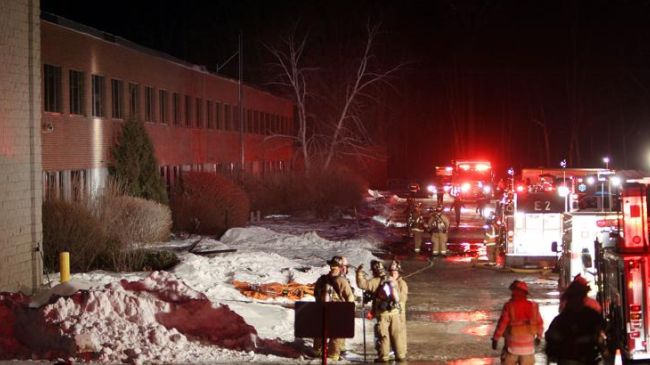 An explosion in a ball-bearing factory in New Hampshire Monday afternoon left at least 15 people injured, a hospital official said.
The cause of the blast, which occurred at 3:30 p.m. EST at the New Hampshire Ball Bearings plant near Peterborough, was unknown, CNN reported.
Kathy Gerrity — a spokeswoman for the company that employs about 450 people at the plant that makes bearing assemblies for aviation, medical and high-tech uses — told CNN there were no life-threatening injuries "as far as we know."
One unidentified assembly line worker who was on the plant's second floor told the New Hampshire Union Leader the explosion occurred on the first floor.
"It was like an earthquake. The machines tipped over. It was complete chaos," she said. 'Where I ran out, the whole ceiling collapsed. There was debris everywhere. I just ran out of there as fast as I could."
She said 15-20 large windows were blown out.
Monadnock Community Hospital spokesman Phil McFarland told the news network the hospital's staff treated 15 victims, with seven released and two transferred to other hospitals.
New Hampshire Gov. Maggie Hassan said in a written statement her "thoughts and prayers go out to those injured in today's explosion, to their families and loved ones, and to the entire Peterborough area where NH Ball Bearings is such an important member of the community."