Africa
Explosion kills one, wounds 30 in southwestern Nigeria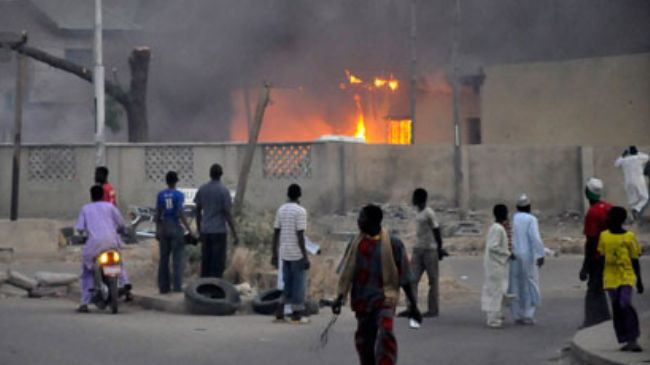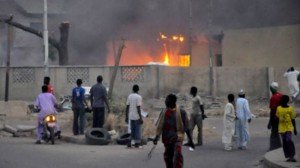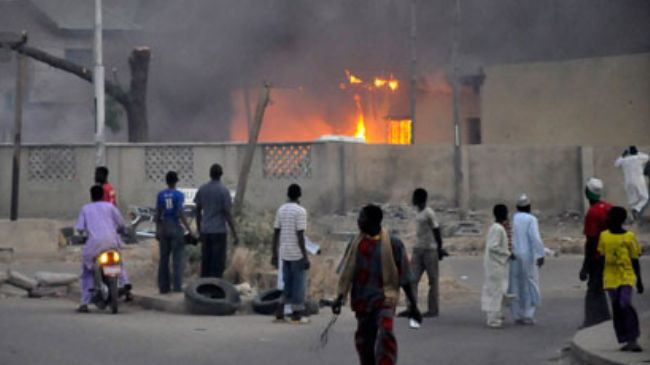 At least one person has been killed and 30 others wounded after a massive explosion ripped through a building in a crowded neighborhood in southwestern Nigeria, official sources say.
Official reports said on Wednesday that a huge blast rocked a warehouse believed to be storing fireworks in Jankara neighborhood in Nigeria's most populated city of Lagos, sparking a large fire in the area.
"We pulled out a body from the building," said Ibrahim Farinloye of the National Emergency Management Agency (NEMA).
"The body was covered with debris and we could not determine the sex now because it was burnt beyond recognition. The corpse has been deposited at the hospital," he added.
NEMA further said in a statement that, "While security agencies would investigate and determine the real cause of the explosion and fire outbreaks, casualty figures are yet to be determined."
Red Cross worker Nicolas Adesile also said that up to 30 people had so far been treated.
The blast reportedly shook neighboring buildings and badly damaged a school across the warehouse.
Following the incident, fire also spread to at least nine other buildings in the area.
Nigeria is Africa's most populous nation with some 160 million people.
Lagos is also considered the continent's second largest city after the Egyptian capital, Cairo.