Saudi Arabia
Explosion Rocks S. Arabia's Intelligence Headquarters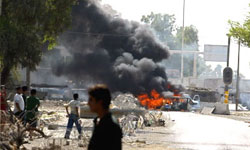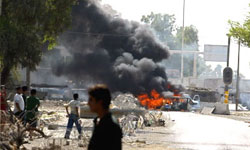 Reports from Saudi Arabia said an explosion rocked the Arab country's intelligence headquarters and killed the Saudi deputy intelligence chief.
The Arabic al-Fajr news website reported from Saudi Arabia that the deputy head of Saudi Arabia's secret service has been killed in the blast.
No official report has yet been released on the incident.
On Thursday night Prince Bandar bin Sultan was appointed Saudi Arabia's new spy chief.
Prince Bandar, 63, who vanished from public view when he was recalled from Washington by King Abdullah in 2005 after notching up 22 years as the kingdom's ambassador there, will immediately be thrust into a Middle East crisis.
The US' closest Arab ally is a supporter of the Syrian rebels who want to oust president Bashar al-Assad and is mending fences with Washington after a disagreement over the Arab uprisings.