Explosions leave dozens of casualties in Iraq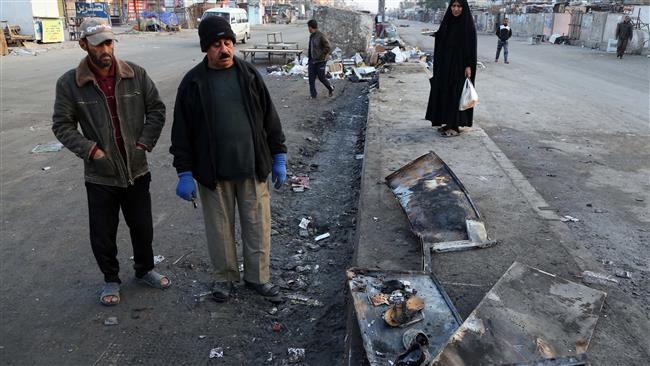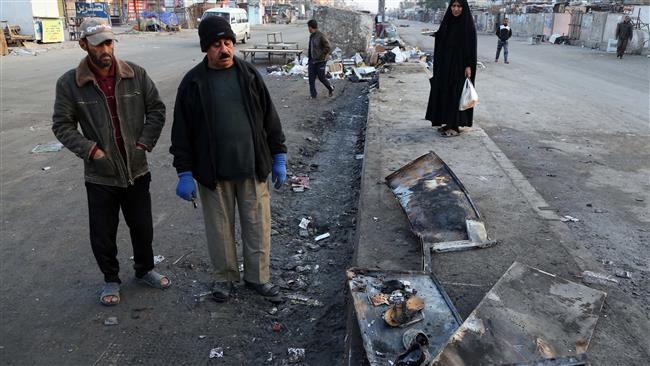 A string of deadly explosions has rocked areas in and around the Iraqi capital, Baghdad, leaving dozens of casualties.
Two bombs exploded on Friday in the holy city of Samarra, 125 kilometers north of Baghdad, killing a number of volunteer forces fighting alongside the Iraqi army against the ISIL Takfiri militants.
Another explosion in Sadr City, the mainly Shia district of Baghdad, also left a number of others dead.
There is no word, yet, on the exact number of casualties in the attacks.
Earlier in the day, a twin bombing at a crowded market in Baghdad killed and wounded dozens.
According to police officials speaking on condition of anonymity, the first bomb exploded near carts selling used clothes in the central Bab al-Sharqi area.
A car bomb explosion followed the first blast two minutes later, targeting people who rushed to help the victims from the first attack.
No group or individual has claimed responsibility for any of the attacks yet.
Earlier this month, the UN said in a statement that violence killed at least 12,282 civilians across the violence-torn Arab state in 2014.
The UN said that more than 1,100 people were killed and over 1,800 others wounded in terror attacks across the violence-stricken Arab country in December 2014, making it the deadliest month since 2008.