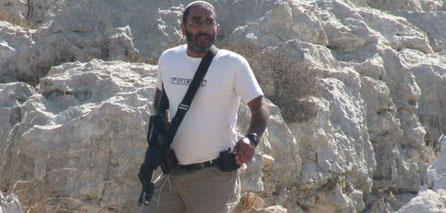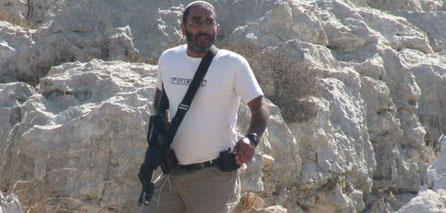 Last week nine Jewish suspects, from Israeli settlements in Jerusalem and its surroundings, were arrested under suspension of affiliation to a Jewish gang that attacks Arab citizens in Jerusalem. The Gang members were released after interrogation.
According to the investigation the gang hired a Jewish girl to seduce Arab victims. The girl used to ask the victims for cigarettes as well as, invite them to smoke and stroll with her, and then she led them to a place were the attackers waited for them victim to fall in the trap and attack him with stones, empty bottles and tear gas.
According to the police we face a well organized Jewish gang that aimed at attacking Arabs for nationalistic reasons. It is suspected that the gang members also responsible for the attack on Chilean tourist in the city, who was identified, apparently, by them mistakenly as an Arab.
According to testimonies given by one of the victims, called Annan Yagmor- a resident of Silwan (21), two months ago he was attacked by the same gang, when he went home with his minor relative, and suddenly a girl loomed in front of him and asked him for a cigarette and to join her. Yagmor said: "I felt something strange, I told the boy, wait for me 'and I went with her. Suddenly I saw two guys behind me and eight in front of me. I stopped, I said I do not want to go further, I wanted to go back and then they jumped on me from behind. He added "I tried to run away, but kicked me from behind, I fell and then everyone came to me and started beating me." He said I tried to tell them that I am an Israeli. However, they shouted you're an Arab". Yagmor lost his consciousness and was hospitalized at Hadassah Ein Karem Hospital suffering from injuries all over his body.
A similar incident also descried by a young Jerusalemite called Adam Sabih, who was subjected to a similar attack on Saturday, October 31, almost the same place. He said: "I went to the Independence Park, I on the phone speaking with my sister in Arabic, when someone came and asked if I had a cigarette. I said no and continued walking. Suddenly I saw 20-30 guys with skullcaps (Kippah) came to me. They asked me 'What's your name, I answered Adam." Then they asked me "What is your family name?" I replied, Sabih. Then I barely finished the answer and a guy from the gang shouted 'Kill this Arab'. Sabih said I was belted with stoned and hit with one stone in the mouth and three – four stones in the head. Sabih added "I don't know how I gathered my strength and ran to King George Street."