Human Rights
Iran
Latin America
Middle East
Facebook deletes HispanTV page without explanation in new attack on free speech
American social media giant Facebook has "permanently" removed the page of Hispan TV, an Iranian Spanish language news channel, off its platform without giving any prior notice.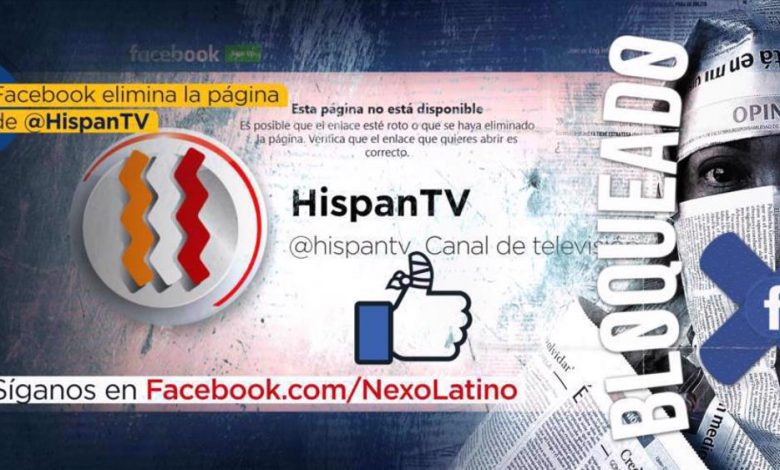 The new attack against freedom of expression targeted the Hispan TV Facebook page with more than 1,400,000 followers.
At the moment, the channel is using another alternative page, www.facebook.com/nexolatino, where it publishes its news highlights and other content.
The Hispan TV Facebook page had "temporarily" been blocked on October 18, 2021.
The television's officials filed a complaint in this regard, but Facebook only responded that it could not resolve this problem, claiming that it has fewer available reviewers due to the coronavirus pandemic.
The cause of this sanction, according to Facebook, was something even more surprising: "sharing pornographic content," an unfounded accusation, since the disclosure of this type of content is illegal according to the laws of the Islamic Republic of Iran itself.
Over the past years, Facebook — along with YouTube, Twitter and Google — have repeatedly targeted media outlets of Iran and the countries critical of the West and the Israeli regime's occupation of Palestine.
Last January, Facebook briefly disabled the account of Press TV with nearly four million followers, alleging that Iran's international English news network was not eligible to use the social media platform.
It, however, reversed the decision hours later in response to an appeal filed by Press TV.