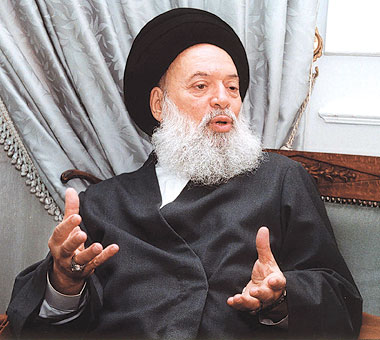 Lebanese religious authority Sayyed Mohammad Hussein Fadlallah said on Friday the Zionist regime is behind espionage activities of the America's embassy in Lebanon.
"Violating security of Lebanon by America is not separate from violating the country's security and sovereignty by Israel through air or ground invasions and Mossad's espionage activities," he added.
Addressing worshipers in the Friday prayer ceremony, he criticized Lebanese government's negligence in adopting a serious stance against the American embassy.
Talking about the Zionist regime's measures in destroying the holy al-Aqsa mosque, he said the measures did not received any reaction by Arab governments or even Arab and Muslim nations which has led to the increase of the Zionists' threats in the region.