Iran
Failure of all Zionist plots to stop nuclear agreement a big success for Iran'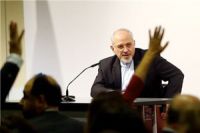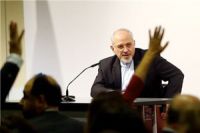 The Iranian Foreign Minister believed it was a big success for Iran that all plots hatched by the Zionist regime to stop the nuclear agreement have failed.
According to IRNA, making the remark in a press conference in Geneva on Sunday morning, he said the most important thing is that the unnecessary crisis is coming to end.
He said the world has witnessed how much efforts were made by certain elements to stop the agreement which would in turn prevent more clashes in the region.
He said the agreement made clear to all the degree of hollowness of the powers which claimed they could control the public opinions.
The Iranian top nuclear negotiator hoped that the nation would move towards following up its right for removal of more sanctions and pressures while not forgetting its basic rights even for one second.
He highlighted the fact that pressures were not able to stop Iran's enrichment program.
On the content of the joint document signed between Iran and the 5+1group, he said it is compiled in three phases, namely the introduction part which includes objectives and targets with the two others focusing on preliminary measures and the final step.
He noted that all three chapters have recognized Iran's right for enrichment.
Zarif said the joint committee will monitor implementation of the agreement both on the part of Iran and the 5+1 group for a period of six months.