World News
Families of 43 missing students clash with riot police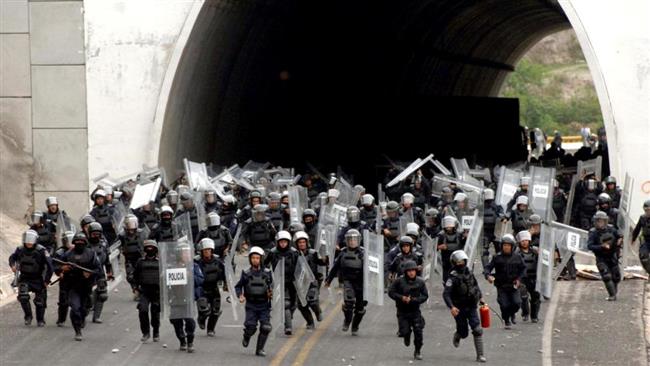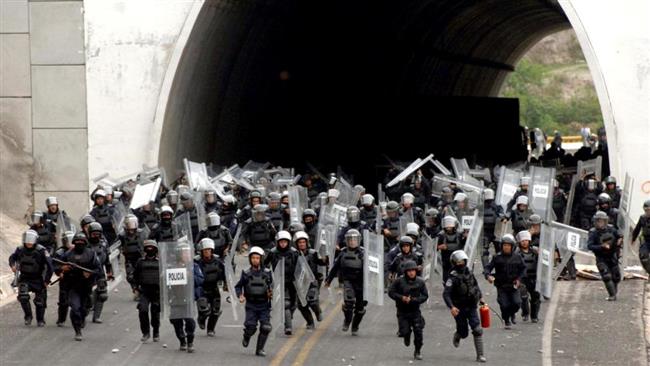 The relatives of the 43 students that went missing in Mexico last year have clashed with riot police amid spiraling protest rallies ahead of the country's midterm elections.
On Wednesday, police blocked buses carrying more than 100 family members of the missing young men as well as fellow students from the Ayotzinapa teacher training college to Guerrero State's capital, Chilpancingo, said Felipe de la Cruz, a spokesman for the families.
The individuals stopped were heading to Chilpancingo to hold an anti-government demonstration there.
Scuffles erupted at the scene when a group of protesters standing on top of a tunnel hurled stones at the security forces on the road below, prompting police to fire tear gas at them near the town of Tixtla.