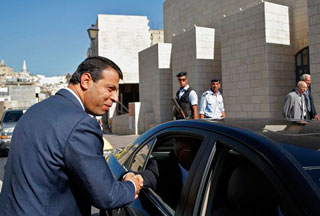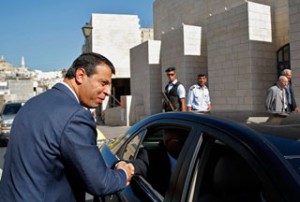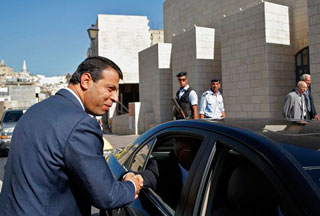 Hamas has accused senior Fatah official, Mohammed Dahlan, of spying for Israel and gathering information on Hamas member's whereabouts, Fars news agency reports.
The Foreign Affairs ministry of Hamas has stated that the former security chief in Gaza and member of Fatah's Central Committee, Mohammad Dahlan, has collaborated with Israel against Palestinians in the Gaza Strip, Fars reported on Sunday.
According to the report, a close source to Dahlan who asked to meet with a Hamas official in the ministry on Friday, said that Dahlan had called on him to collect detailed information about some Palestinian fighters in Khan Yunis.
The source, who is said to be a former security officer in the Palestinian Authority, leaked that Dahlan demanded information about the fighters who had killed two Israeli military sources in an operation on March 26.
He said Dahlan had provided a list of Hamas officials and resistance fighters, and asked for the precise location of their homes.
Hamas had formerly accused Dahlan of being involved in the assassination of its commander Mahmoud al-Mabhouh in Dubai.
Hamas official Muhammad Nazal said Dahlan had sent two of his men who worked in a real estate company in Dubai to collaborate with Mossad agents in the January murder.