Iraq
Fatal clashes kill 40 Turkey, US, Israel, West, KSA, Qatar-backed terrorists in Iraq's Anbar Province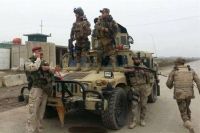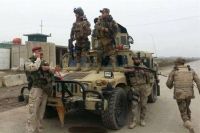 Nearly 20 members of Iraqi security forces and 40 ISIL Takfiri terrorists have been killed in clashes between the two sides in the western province of Anbar.
Iraqi security and medical sources said on Thursday that seven policemen along with four army soldiers were killed when the Takfiri terrorists carried out an attack on the police headquarters in the town of Hit.
Hit is located about 150 kilometers (95 miles) west of the capital, Baghdad. The town's police headquarters came under assault by a group of 25 gunmen shortly after midnight.
Iraqi police colonel, Jabbar al-Nimrawi, said "The police killed 20 of the terrorists and the remaining five withdrew to the electricity building. "
He added that police, army, counter-terrorism elite troops and Sunni tribal forces have surrounded the building.