North America
Father of California rampage victim: NRA deprived my son of the right to live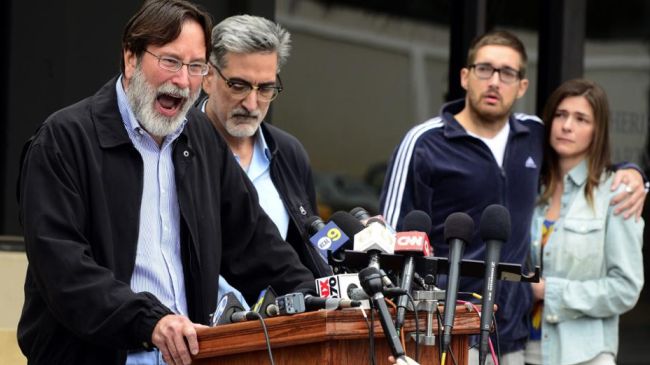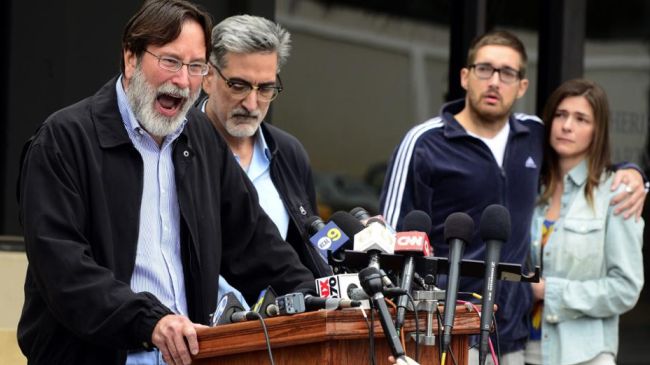 The father of a victim in the latest killing spree in the United States has blamed American politicians and the pro-gun lobby for the tragedy, saying they talk about gun rights but have deprived his son of the right to live.
On Friday night, Elliot Rodger, the 22-year-old son of a Hollywood director, stabbed three men to death in his apartment before shooting dead three more people in the beach community of Isla Vista near the University of California at Santa Barbara.
Among the dead was 20-year-old Christopher Martinez.
On Saturday afternoon, Martinez's father, Richard Martinez, gave a heartwrenching statement, blaming "craven" politicians and the National Rifle Association of America for the death of his only son.
"Chris was a really great kid, ask anyone who knew him. His death has left our family lost and broken," the visibly emotional father said.
"Our family has a message for every parent out there: You don't think it will happen to your child until it does," Martinez said as he held a photo of his son as a child playing baseball.
"Why did Chris die? Chris died because of craven, irresponsible politicians and the NRA. They talk about gun rights, what about Chris' right to live?" he continued.
"When will this insanity stop," he shouted with grief, adding, "When will enough people say, stop this madness, we don't have to live like this? Too many have died. We should say to ourselves — not one more."
During his murderous rampage, the shooter also injured 13 people as he drove from block to block and exchanged gunfire twice with police. At the end, he was found dead in his crashed car with an apparent gunshot wound to the head.
Hours before the incident, the killer posted a chilling video on YouTube in which he promised to his victims that he would "take great pleasure in slaughtering all of you."
Authorities say the rampage was a premeditated mass murder and that the shooter was carrying licensed weapons.
Every year, more than 30,000 people are shot and killed in the United States.
The US averages 87 gun deaths each day as a function of gun violence, with an average of 183 injured, according to the University of Chicago Crime Lab and the Centers for Disease Control.
The year 2012 was a record setting year for gun sales in the US.
About 4.5 million firearms are sold annually in the United States at a cost of 2 to 3 billion dollars.