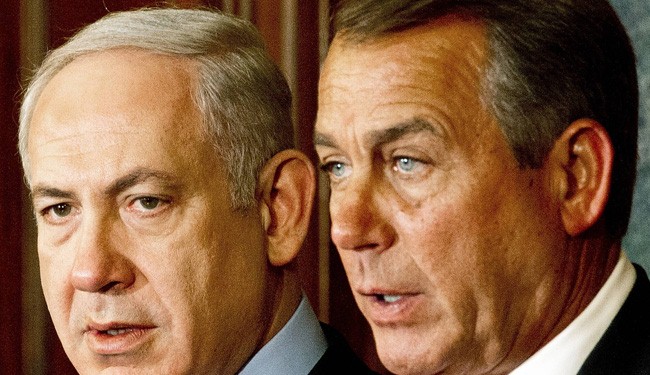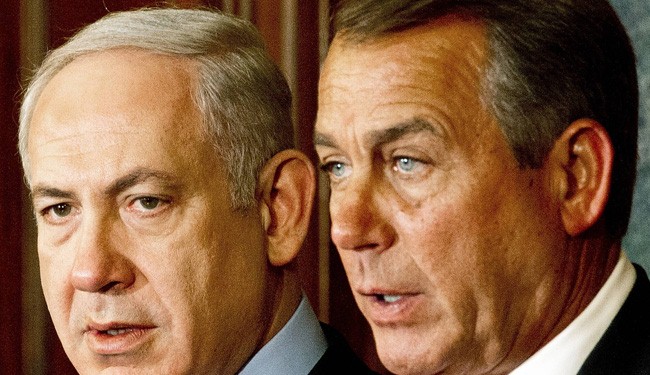 Israel's premier says he will go "anywhere" he is invited to speak about the regimes stance regarding Iran's nuclear program, AP reports.
Benjamin Netanyahu's comments come amid a public spat with the Obama administration over how to counter Iran and a contentious invitation from House of Representatives Speaker John Boehner for the Israeli prime minister to address the U.S. Congress.
The Obama administration has said the invitation is a breach of diplomatic protocol and has warned against issuing new sanctions at this time.
The scheduled speech would also come just weeks before March elections in Israel and has sparked outrage from Netanyahu's domestic opponents.
Netanyahu made the comments Sunday. He also said it was his duty to do everything possible to prevent Iran from acquiring a "nuclear weapon".
Meanwhile Benjamin Netanyahu's planned high-profile visit to Washington in defiance of President Barack Obama threatened to backfire on Sunday after it was denounced by the Fox News television channel, normally one of the Israeli leader's staunchest backers.
Right-wing channel accuses Israeli premier of "dicey politics" for arranging speech to US congress behind the back of President Barack Obama, Daily telegraph reports.
The scheduled March 3 speech before the Republican-controlled US congress had already angered the White House, which complained of a breach of protocol, and Mr Netanyahu's political opponents in Israel, who condemned it as blatant electioneering two weeks before the country's general election.