Middle East
North America
Qasem Suleimani
Saudi Arabia
Fearful of US, Saudi Arabia, UAE not willing to defuse tensions with Iran: FM Zarif
Iranian Foreign Minister Mohammad Javad Zarif says Saudi Arabia and the United Arab Emirates are not willing to defuse tensions with Iran maybe because the United States has warned them against holding any dialog with the Islamic Republic.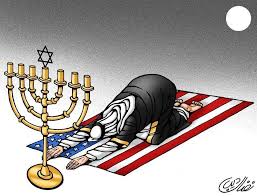 "It is one or two countries, Saudi Arabia and the United Arab Emirates, who want to have tension in our region," Zarif said while speaking in the panel discussion 'A conversation with Iran' during the 56th Munich Security Conference (MSC) in Germany on Saturday.
He added that several regional countries, including Kuwait, Qatar, Oman and Iraq, have responded to Iran's Hormuz peace initiative aimed at ensuring security in the Persian Gulf.
He noted that Iranian President Hassan Rouhani had written to king of Saudi Arabia, king of Bahrain, the UAE president, the emir of Kuwait, the emir of Qatar and the late sultan of Oman as well as the president and prime minister of Iraq, as part of Iran's efforts to step up diplomatic contacts to boost neighborly cooperation on regional peace, emphasizing that only "three of them did not reply."
Kuwait 'relays Iran's messages to Saudi Arabia, Bahrain'Kuwait says it has passed on Iran's messages to Saudi Arabia and Bahrain regarding the situation in the Persian Gulf region.
In an address to the 74th session of the United Nations General Assembly on September 25, 2019, Iran's President Rouhani said as a steward of maritime security in the Persian Gulf and the Strait of Hormuz, Iran invites all countries that are affected by developments in the strategic region to join the country's new regional peace initiative, dubbed Hormuz Peace Endeavor (HOPE).
He said the "coalition of hope" aims to promote peace, stability, progress and prosperity of littoral states and help achieve mutual understanding and establish peaceful and friendly relations among them.
Elsewhere in his speech, Zarif said Iran received a message from Saudi Arabia after the January assassination of Lieutenant General Qassem Soleimani by US forces in Iraq "but, we followed it up, they didn't."
In their message, the Saudis said that "we want to have a dialog based on respect" with Iran, he said, adding, "We said immediately. Same day we said yes, no response."
The top Iranian diplomat emphasized that Saudi officials "softened their rhetoric for a couple of weeks" after General Soleimani's assassination because they were worried about the Islamic Republic's response.
"As soon as I said our response is concluded they thought it would be okay to start again," he added.

When asked if he thought that maybe the United States had warned the Saudis against ant dialogue, Zarif said, " I think they did."
US forces assassinated General Soleimani, the former commander of the Quds Force of the Islamic Revolution Guards Corps (IRGC), along with Abu Mahdi al-Muhandis, deputy head of Iraq's Hashd al-Sha'abi, and their companions by targeting their car outside Baghdad International Airport on January 3.
New report reveals details of US assassination of Iran's Gen. Soleimani, exposes Israel's roleNBC New has revealed details of the US assassination of Iran
The terror attack took place under the direction of US President Donald Trump, with the Pentagon taking responsibility for the strike.
Zarif further said efforts by French President Emmanuel Macron and Japanese Prime Minister Shinzo Abe and others to bring Iran and the United States to the negotiating table had unfortunately "fallen on deaf ears" because President Trump "has been convinced that we are about to collapse."
"It's not about opening talks with the United States, it's about bringing the United States back to the negotiating table that's already there. We meet every three months around that negotiating table until April 2018. Brian Hook (the US special representative for Iran) was at that negotiating table, he decided to leave," the Iranian foreign minister added.
The US stoked fresh tensions with Iran after it unilaterally left the 2015 nuclear deal between Tehran and the P5+1 group in May 2018 and reinstated the sanctions that had been lifted under the agreement, known as the Joint Comprehensive Plan of Action (JCPOA).
The tensions were heightened after the United States and its Arab allies blamed Iran for a set of suspicious raids targeting oil tankers in May and June 2019, as well as Yemen's retaliatory attacks on key Saudi oil installations in September last year.
Washington also further added fuel to the fire when it decided to build up military presence in the Middle East region.
Iran says foreign military presence in the region will by no means contribute to security.
Iranian officials say it was not Tehran that left the negotiating table, stressing that it has never had any plan to enter bilateral negotiations with Washington and that talks will be possible within the framework of the P5+1 group of countries — the US, UK, France, Russia, China plus Germany — if the US agrees to lift all sanctions against the Islamic Republic.