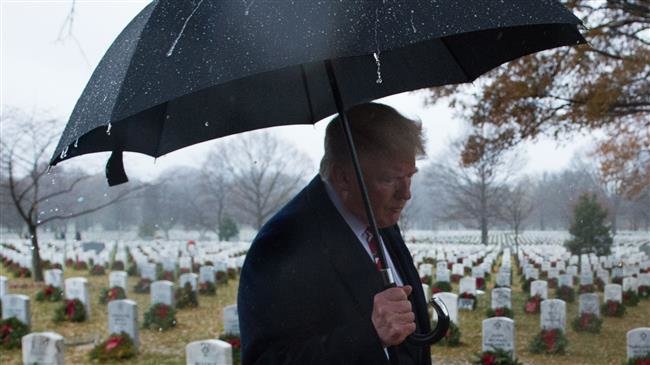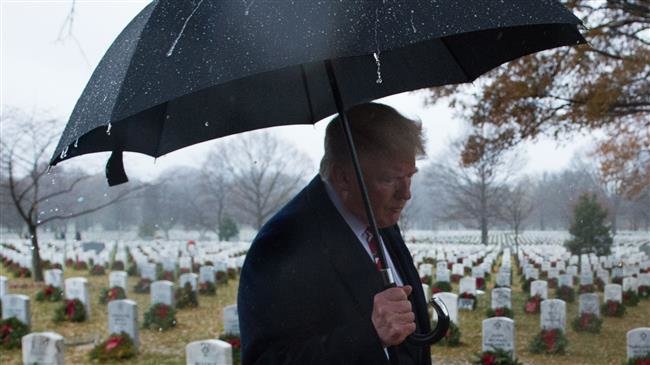 Only three in 10 Americans believe President Donald Trump's repeated false claims, a new poll has found, revealing the extent of the trust issue that the Republican leader faces among voters.
The poll by The Washington Post provided participants with 18 pairs of opposing true-false statements without identifying the persons who made them.
Included in the mix, were 11 false statements by Trump, four false claims by Democrats, a true claim by Trump and two probing other factual statements, the Post wrote.
The results were shocking as Trump's false claims failed to even convince Republicans, where only 4 in 10 believed what he said.
Among the falsehoods were Trump's claim that the US funds "most" of the NATO military alliance's budget, while in reality it was only a "portion," according to the survey.
Another false claim concerned Trump's controversial policy of separating immigrant children from their parents at the US border, which he vehemently defended.
Since becoming president, Trump has made 6,420 false or misleading statements through October 30, including more than 4,400 this year, according to a database maintained by the Fact Checker.
In response to international calls to stop the practice, Trump claimed that he was just implementing longstanding requirements of US laws.
Another controversial claim that the Post said was false was Trump's insistence that there is no certainty Russia was behind the 2016 hacking attacks that targeted Democrats in the presidential elections and, according to US intelligence assessments, ultimately tipped the scale Trump's favor.
David Dale, who is the Washington correspondent for Canada's Toronto Star, reported in early November that Trump had on average made 30 false claims a day in the lead up to the US midterm elections.
Earlier this year, The Washington Post claimed that Trump made an average of five inaccurate statements per day during the first nine months of his presidency.