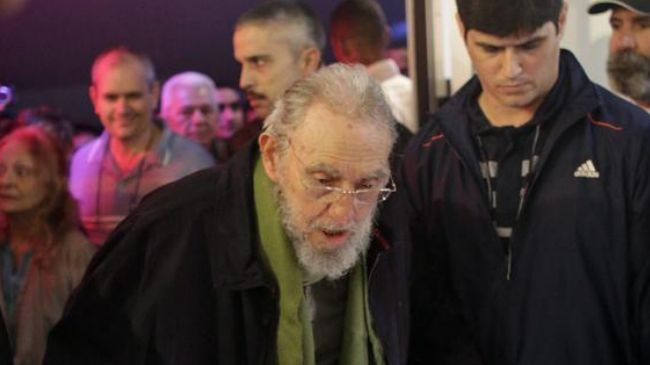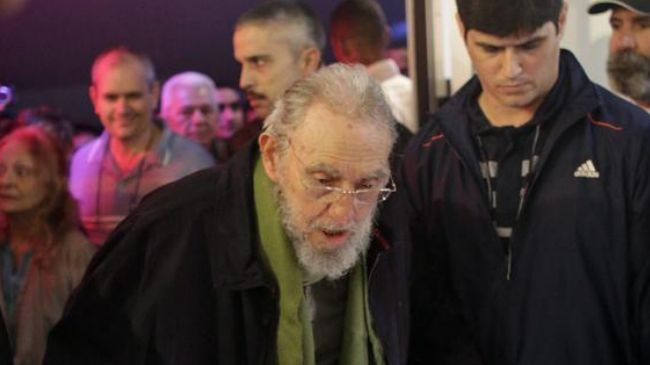 Former Cuban leader Fidel Castro has appeared in public for the first time in months.
The 87-year-old Castro attended the opening of an art gallery near his home in Havana on Wednesday night.
A video broadcast by the Cuban state television on Thursday showed him wearing a black jacket and green scarf during the event. Gray-haired Castro was shown talking to people and pointing to art works.
It was the first public appearance since Castro attended the inauguration of an educational center in Havana on April 9, 2013.
Castro officially retired as president in 2008 and handed over power to his brother Raul.