Syria
Field Report: Syrian Army advances in Eastern Ghouta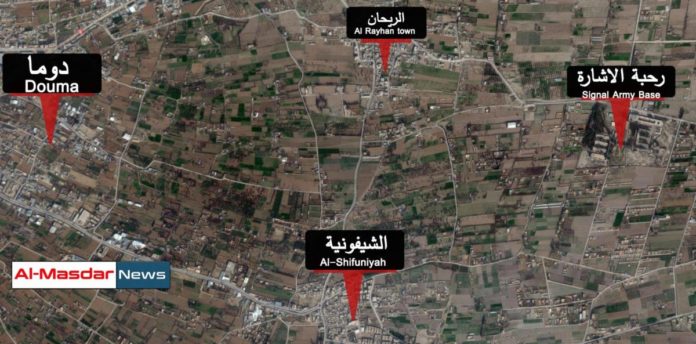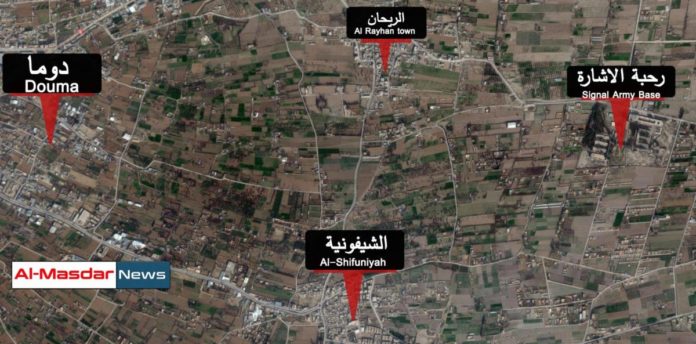 Syrian government forces made today a significant advance deep in the rebel-held Eastern Ghouta region, thus tightening the noose around the longtime insurgent-held city of Douma.
The Syrian Army blitzed the southwestern part of the Signal Army Base (located less than 1 km to the northwest of Hawsh Nasri), and eventually imposed full control on the base and the affiliated warehouses.
Scores of militants were killed in the attack.
According to Al Masdar News reporter in the area, government troops blew up a long tunnel that stretches from the base to Al-Shifuniyah town, killing and wounding all militants inside.
Al Masdar News learnt that Jabhet Fateh Al-Sham (formerly Jabhet al-Nusra) are joining forces with the Saudi-backed Jaish al-Islam, and together planning to launch a joint attack against the Syrian Army in the areas it controls to the east.