Iran
Middle East
Qasem Suleimani
Fight against zionist occupation, terrorism common goal of Iran, Syria: President Rouhani
President Hassan Rouhani has praised relations between Iran and Syria as strategic and fraternal, stressing that both Muslim nations share the common goal of countering the Israeli occupation and terrorism.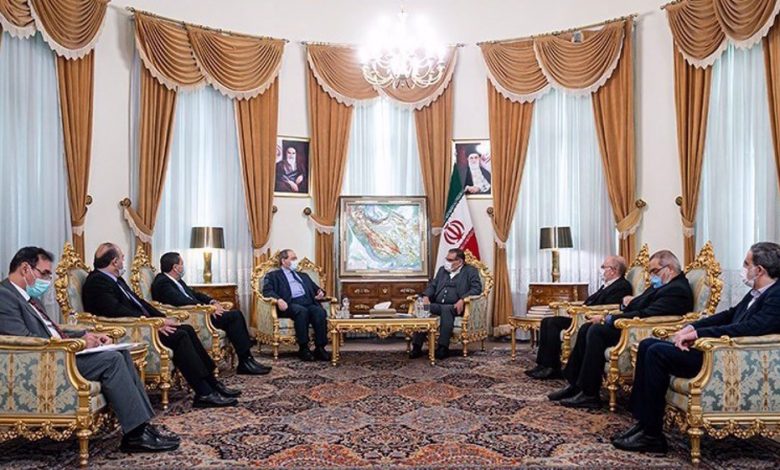 During a meeting with the visiting Syrian Foreign Minister Faisal Mekdad in Tehran on Tuesday, Rouhani stated that Iran will resolutely and decisively stand by Syrian people and government as a strategic ally until their final victory.
He pointed to the fight against Israeli occupiers and terrorism as the common goal of Iranian and Syrian nations, saying, "There is no doubt that we must continue our resistance to the end and finalize destruction of terrorists."
The Iranian president also condemned US President Donald Trump over his recognition of Israel's annexation of the Golan Heights, which it captured from Syria in 1967 and has occupied ever since, calling for fight against the Israeli occupation until all occupied territories are fully liberated.
Rouhani went on to say that Tehran offers unwavering political support to Damascus and seriously follows peace negotiations for Syria within the Astana format as it considers the process useful and capable of preserving Syria's interests and territorial integrity.
Iran, Russia, and Turkey have been leading the Astana process, named so because Kazakhstan's capital, Nur-Sultan, formerly called Astana, originally hosted the meetings.
The Astana talks resulted in two agreements.
A first deal was signed in Kazakhstan's capital, arranging for the creation of de-escalation zones across Syria, including in parts of Idlib. The second one that came about in the Russian resort city of Sochi allowed Ankara to bring in a small number of forces to man the observation posts to reinforce de-escalation.
While the two deals have helped significantly reduce fighting in Syria, the conflict has not entirely ended, due in large part to Turkish failure to separate terrorists from what it calls "moderate" opposition groups in Syria's northwestern province of Idlib and Ankara's dispatch of thousands of troops and heavy military hardware into the Syrian province to back the militants.
Rouhani also hailed the Syrian government's efforts for a constitutional reform, hoping that next year's presidential election would represent wide-ranging views.
The Iranian president then denounced US sanctions on Iran and Syria, saying, "We fully understand the situation of Syrian people in the face of sanctions as we have been enduring the worst sanctions over the past three years."
Rouhani also condemned the assassinations of Lieutenant General Qassem Soleimani, the commander of the Quds Force of the Islamic Revolution Guards Corps (IRGC), as well as senior Iranian nuclear physicist Mohsen Fakhrizadeh, stating that the Iranian general was martyred by terrorists as part of their scheme to take revenge on the resistance front, whilst Fakhrizadeh was assassinated in revenge for Iran's continued progress on the path of research and science.
Mekdad, for his part, praised Tehran-Damascus political relations as very close and exemplary in the world, condemning the targeted killings of General Soleimani and Fakhrizadeh.
"Those who commit such crimes do not know that shedding the blood of such martyrs will make us more determined to achieve victory. Syrian people will never forget the sacrifices of Martyr Soleimani," he said.
General Soleimani was assassinated along with his Iraqi trenchmate Abu Mahdi al-Muhandis, the deputy head of the Popular Mobilization Units, and their companions in a US terror drone strike authorized by Trump near Baghdad International Airport on January 3.
Fakhrizadeh, who headed the Iranian Defense Ministry's Organization of Defensive Innovation and Research (known by its acronym SPND), was assassinated on November 27 near Damavand in Tehran province.
The Syrian foreign minister likewise slammed the US administration's violations of international agreements, terming Iran's conclusion of a nuclear deal with world powers as useful and the Islamic Republic's steps to oblige other signatories to fulfill their commitments as constructive.
"Next year, we will hold presidential elections in Syria. We hope our allies will continue to strongly support us so that we can emerge victorious," Mekdad said.