Europe
Fighting continues in Ukraine's Slavyansk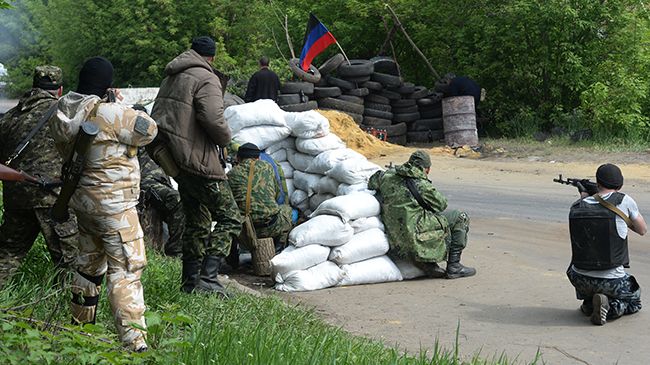 More gunfire and explosions have been heard as clashes continue between Ukrainian forces and pro-Russia activists in and around the eastern city of Slavyansk.
Fighting escalated during the early hours of Sunday, when Ukrainian troops tried to dismantle posts controlled by self-defense forces, said leader of the "Donetsk People's Republic," Miroslav Rudenko.
Explosions have been also reported in the area.
Gunfire began late Friday after troops loyal to the Kiev interim government moved in to protect a television tower in the village of Andriyivka near Slavyansk.
There have been no immediate reports on casualties.
Meanwhile, the Russian Foreign Ministry issued a statement on Saturday, condemning the sharp escalation in fatal clashes in eastern Ukraine, especially in Slavyansk.
Moscow says Kiev is conducting military operations against its own citizens, warning that Ukraine is on the brink of civil war.
The government in Kiev has been staging military operations since mid-April in the eastern and southern regions in a bid to root out pro-Moscow demonstrations.
Nearly 130 people have so far been killed during clashes and operations by Ukrainian troops in the east and the south, according to figures from the United Nations.
On May 12, the two eastern Ukrainian regions of Donetsk and Lugansk declared independence from Kiev following local referendums in which the regions' residents voted overwhelmingly in favor of independence from Kiev.
The referendums followed a similar vote in Crimea in March that led to the reunification of the peninsula with the Russian Federation. Nearly 97 percent of participants in Crimea's referendum voted for rejoining Russia.