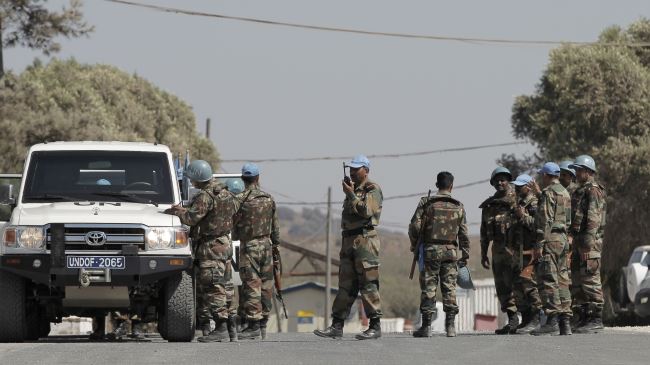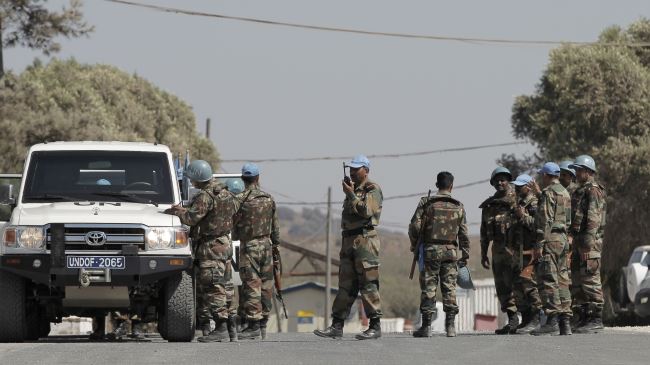 Filipino military officials say all the country's 75 troops serving as UN peacekeepers in the occupied Golan Heights are safe after managing to escape the area besieged by Syria militants.
On Sunday, military chief General Gregorio Catapang said it was the "greatest escape" and praised the soldiers who slipped away under cover of night from foreign-backed militants.
The 75 are part of the UN peacekeeping force stationed in the Golan Heights since 1974 to monitor a ceasefire between Syria and Israel.
"Although they were surrounded and outnumbered they held their ground," Catapang also said.
Lieutenant Colonel Ramon Zagala also told reporters that all the soldiers are safe, saying, "We left our (old) position but we brought all our arms."
The Philippine military said an initial group of 35 soldiers were picked up from their position by Irish UN troops in armored vehicles on Saturday. The other 40 troops were involved in a "seven-hour-firefight" with militants.
The troops later walked for about an hour and 40 minutes in the dark to reach a nearby UN position.
The militants launched an attack on the UN position in the occupied territory early on Saturday, after peacekeepers refused to surrender to militants, including those of the al-Qaeda-affiliate al-Nusra Front.
Meanwhile, militants have also abducted 44 UN troops from Fiji. The Fijian members of the UN Disengagement Observer Force (UNDOF) were detained on Wednesday near Quneitra.
The United Nations Security Council has strongly condemned the assaults against the peacekeepers.