Iran
Final deal must recognize Iran nuclear rights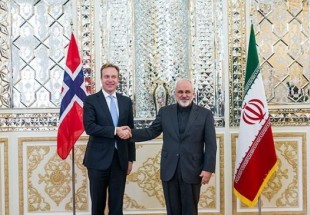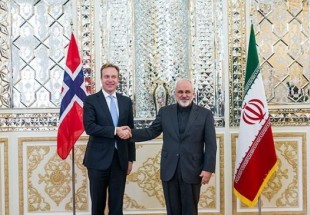 In a Sunday meeting with visiting Norwegian Foreign Minister Borge Brende in Tehran, Zarif said Iran is "ready" to ink a comprehensive nuclear accord with the six states – Russia, China, France, Britain, the US and Germany – if the Islamic Republic's "nuclear rights are recognized."
The top Iranian diplomat further called for closer Tehran-Oslo relations in different spheres, adding, "Ground has been prepared more than ever before for the enhancement of bilateral ties."
Brende, in turn, expressed hope that the ongoing nuclear talks between Iran and the six major world powers would culminate in a final deal aimed at resolving the longstanding dispute over the Islamic Republic's civilian nuclear work.
A permanent accord on Iran's nuclear issue would open a new chapter in relations between Tehran and the European Union, added the Norwegian foreign minister.
During their talks, the two senior officials also exchanged views on the latest developments in Middle Eastern states, including Iraq and Syria, which have witnessed a spike in violence fueled by the ISIL Takfiri terrorists.
Zarif and Brende voiced concern over the crises plaguing the two neighboring Arab countries, emphasizing the need for collective cooperation among regional states to deal with such terror threats.