Iran
Final deal with G5+1 possible before Nov 24: FM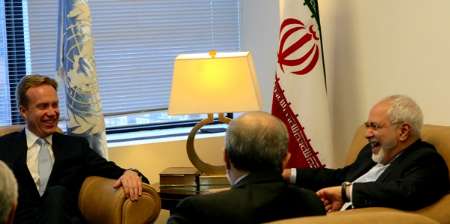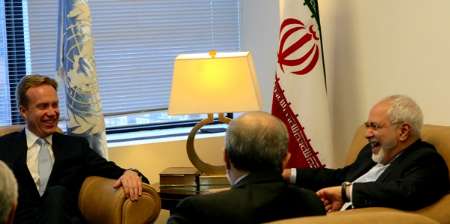 Iran and G5+1 could reach a final nuclear agreement before the November 24 deadline, Foreign Minister Mohammad Javad Zarif said on Friday.
Final deal with G5+1 possible before Nov 24: FM
He made the remarks in a meeting with his Norwegian counterpart Borge Brende.
If G5+1 is ready for taking tough decisions, the two sides can reach a comprehensive deal, Zarif added.
He referred to the dispatch of humanitarian aid for Iraqi people by Iran immediately after the invasion by the Islamic State of Iraq and the Levant (better known as Daesh) and underscored that some world and regional powers do not have a realistic point of view about the Middle East, Syria and Iraq developments.
Zarif called on powers to avoid the policy of strengthening one terrorist group against the other and added that terrorism is a serious challenge for the world security.
The Norwegian foreign minister, for his part, appreciated Iran's assistance to Syria and Iraq against the terrorist groups.
Iran's help thwarted dominance of terrorists over strategic regions in Syria and Iraq, he added.
Brende further called for promotion of all-out ties between Iran and Norway.
Last November, the two sides signed an interim deal in Geneva, which took effect on January 20 and expired six months later. In July, Iran and the six countries agreed to extend the negotiations until November 24 after they failed to reach a common ground on a number of key issues.
IRNA