Iran
Finish Envoy Stresses Iran's Influential Place on Int'l Scene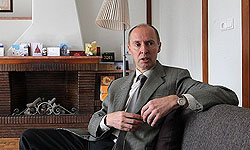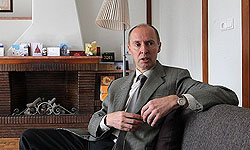 Helsinki's Envoy to Tehran Harri Kamarainen underlined Iran's important role in the region and in the world, and expressed Helsinki's willingness to further boost relations with Tehran.
"Iran is a great power in the Middle-East region and is a key player in the world and international diplomacy," Kamarainen said in an interview with FNA.
He added that Iran was among the first countries which recognized Finland's independence and the two countries have established diplomatic ties since 1934, adding that the bilateral relations have been growing ever since then.
"In essence, the relations between Iran and Finland are very good," the diplomat said, expressing the hope that the two countries' ties would further expand despite political barriers.
Stressing that the two countries' principles are not far from each other, the envoy noted, "That is a good starting point for the expansion of new relations between the two countries."
In similar remarks earlier this month and in a meeting with the Managing-Director of Pars Special Economic Energy Zone (PSEEZ) Massoud Nasori, Kamarainen expressed Finland's willingness to further boost energy and economic ties with Iran
"Helsinki is keen to expand relations with Tehran in all fields and in particular in the fields of economy and industry," Kamarainen said at the time.
The envoy described as "surprising" Iran's progresses in the field of industry, and said Iran's Southern port city of Assalouyeh is the heart of the world's energy.