Iran
Finland, Denmark, Slovakia FMs to visit Iran in coming weeks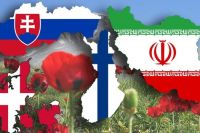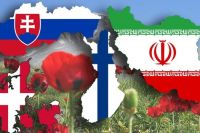 Finish, Danish and Slovakian foreign ministers are due to visit Iran in the next two weeks to discuss promotion of all-out relations with Tehran.
Finnish Foreign Minister Erkki Sakari Tuomioja is due to arrive in Tehran tonight at an invitation of his Iranian counterpart Mohammad Javad Zarif.
In a meeting on Sunday, Tuomioja and Zarif are to explore new avenues for widening and deepening ties and also exchange views over the latest regional and international developments.
Meantime, Danish Foreign Minister Martin Lidegaard and Slovakian Foreign Minister Miroslav Lajcak are to travel to Iran in the next two weeks to confer with Zarif on the latest developments on in the region and the world and find new ways to enhance mutual cooperation.
Meanwhile, according to FNA, Zarif has a plan to go on a tri-nation tour of Europe on Monday, which will take him to Italy, Luxemburg and Belgium.
A meeting between Zarif and EU foreign policy chief Catherine Ashton is also scheduled to be held on the sidelines of the visit by the Iranian top diplomat to Belgium, where the two top diplomats will discuss the latest developments in the nuclear talks between Iran and the world powers.
Zarif will then leave Brussels for Luxemburg and Rome.
Several European countries have sought seriously to expand ties with Iran after Tehran and the six major world powers cut an interim deal over the country's nuclear program in Geneva on November 24, 2013.