Myanmar
Fire at Rohingya Muslims refugee camp in Thailand kills 42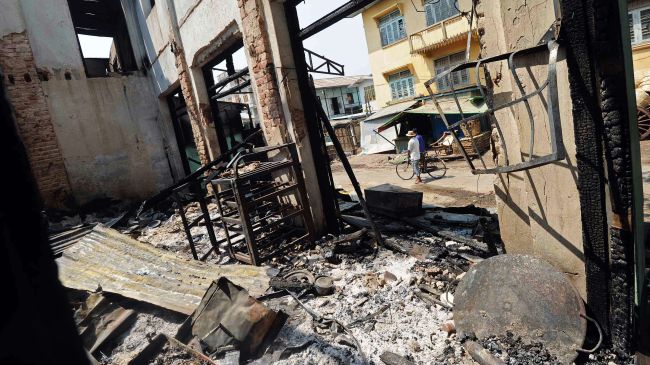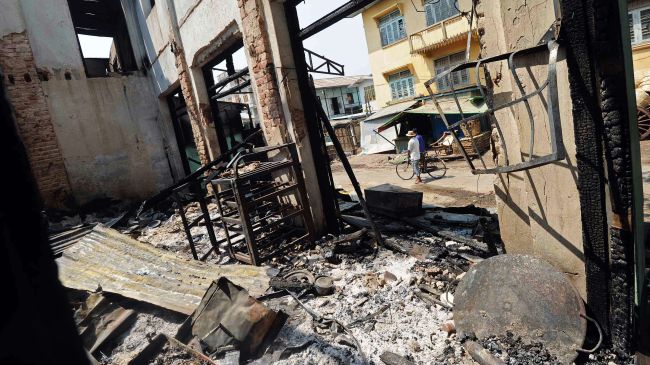 A blaze at a refugee camp for Rohingya Muslims from Myanmar in northern Thailand leaves at least 42 people dead and dozens injured, the provincial governor says.
"The latest death toll we can confirm through military walkie-talkies is 42," Mae Hong Son provincial governor Narumol Paravat told AFP on Saturday.
The official added that the death toll from Friday's fire was likely to increase further as rescue workers are searching the area.
Hundreds of Myanmar's Muslim residents have fled their homes following the eruption of fresh clashes between extremist Buddhists and Rohingya Muslims in Meiktila, located some 130 kilometers (80 miles) north of the capital city of Naypyidaw.
At least 20 people have lost their lives in clashes late on Wednesday after extremist Buddhists set fire to several mosques in the city.
Following three days of deadly unrest, Myanmar President Thein Sein on Friday announced a state of emergency in the town of Meiktila.
Myanmar's government refuses to recognize Rohingya Muslims as citizens and labels the minority of about 800,000 as "illegal" immigrants from neighboring Bangladesh.