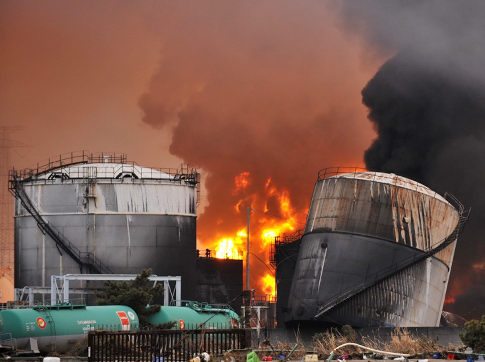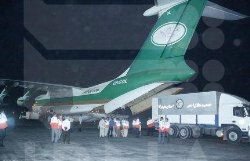 The head of Iran's Red Crescent Society said on Saturday that Iran's first shipment of humanitarian aid for the Libyan people arrived in the African country.
Zaher Rostami said the first 30 tons consignment of humanitarian aid to the Libyan people consists of several make-shift hospitals, tents, foodstuffs, water purification tools, medicine and medical equipments arrived in vicinity of Benghazi in Libya via Tunisia borderi area.
He added that some 13 Iranian medical teams also arrived in Libya via Tunisia border.
The head of Iran's Red Crescent Society also voiced Islamic Republic of Iran's willingness to dispatch humanitarian aid to Bahrain.
Rostami added that the first consignment of humanitarian aid to quake-hit Japan consists of 50,000 canned fish and beans, worth dlrs 200,000 arrived in Tokyo on Thursday (March 24).
He added Iran's relief aid was prepared for delivery to Japan upon a request from the Japanese government and the Red Cross and after the primary assessment of the situation in Japan's quake-hit regions by an Iranian team deployed to the country.
The Islamic Republic of Iran is ready to send more relief aid to Japan upon further requests from Tokyo.
More than 26,000 people are missing or are presumed dead and a total of 2,766 others have also been injured in Japan so far. Hundreds of thousands of people have been displaced from their homes and have taken shelter in evacuation facilities.
The earthquake has become Japan's deadliest natural disaster since the 1923 Great Kanto earthquake that claimed the lives of more than 142,000 people.
The direct damage from the catastrophic quake and the resulting tsunami in Japan has been estimated at $310 billion, the world's costliest natural disaster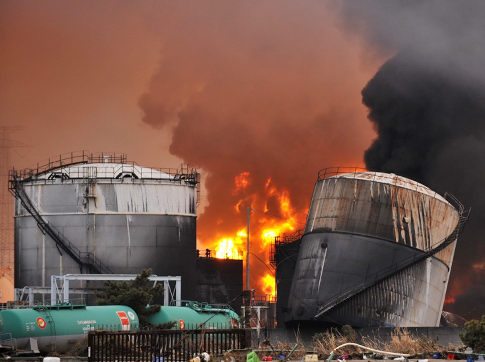 .