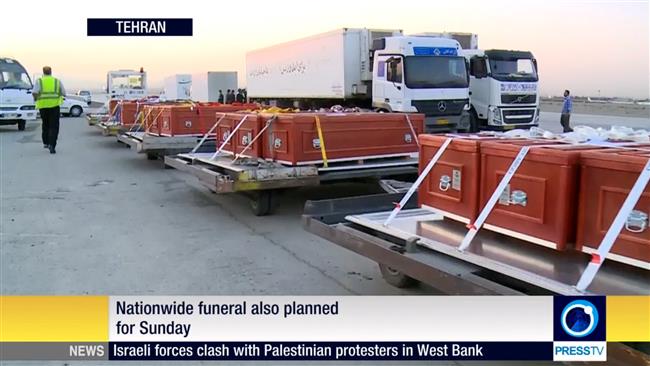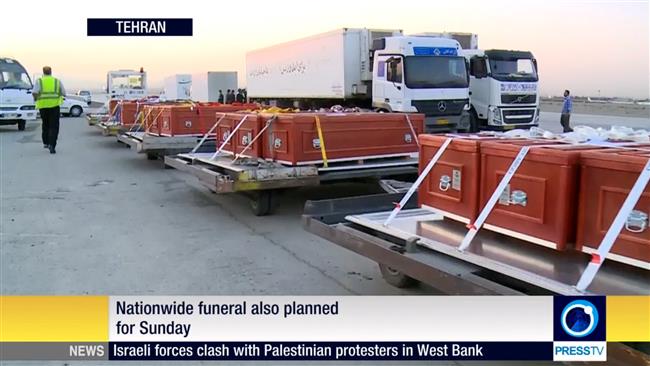 The flight carrying the bodies of 104 Iranian Hajj pilgrims killed in the recent crush in Mina, near the Saudi city of Mecca, has landed in Tehran.
An official repatriation ceremony is slated to be held on Saturday morning at Tehran's Mehrabad Airport with Iran's President Hassan Rouhani and a number of high-ranking officials attending the service.
Iran's Health Minister Hassan Qazizadeh-Hashemi expressed hope on Friday that the same number of bodies would be returned to the country on Saturday night.
In a Friday statement, Iran's cabinet called on people to participate in the funeral ceremonies due to be held for the victims across the country on Sunday.
The crush occurred on September 24 after two large masses of pilgrims fused together.
Saudi Arabia claims nearly 770 people were killed in the calamity, but officials with Iran's Hajj and Pilgrimage Organization say about 4,700 people, including 464 Iranians, lost their lives in the tragedy.
On Friday night, a senior Iranian lawmaker said the Mina crush is under investigation by Iran's parliament (Majlis).
"At present, the important thing is the Hajj pilgrims' safe return [to Iran] and the repatriation of the victims' bodies to [their] homeland," said the chairman of the Committee of the National Security and Foreign Policy of Majlis, Alaeddin Boroujerdi.