Iran
Middle East
First geothermal power plant in Iran to steam out of inactive volcano
Iran expects to bring online its first geothermal power plant before the end of the current Persian year in March 2021, an energy ministry director says.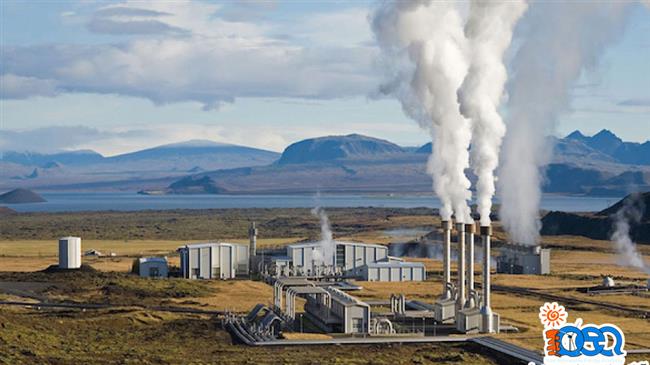 Located on the foot of the massive Sabalan mountain, the Meshkinshahr geothermal plant is being developed by Iran's Thermal Power Plants Holding Company (TPPH) to produce 5 megawatts of power.
"The exploration of the first geothermal reservoir in Sabalan proper and Meshkingshahr district is one of the great achievements of the ministry of energy," project manager Soheil Porkhial said.
Based on discoveries made in the area, there is a potential to produce a minimum of 50 MW and a maximum of 500 MW of electricity around Sabalan, an inactive stratovolcano.
Geothermal power refers to the use of underground hot steam to drive turbines which in turn generate electricity. It is cheaper and more reliable than other renewable energy sources, such as thermal or hydro power.
"The cost of generating electricity in geothermal power plants is much lower than the cost of generating electricity in gas thermal power plants, which makes the use of this energy cost-effective," Porkhial said.
Greenhouse gas emissions in geothermal power plants are a small fraction of those produced in gas-powered stations and even far less in coal-powered facilities.
The project at hand had initially been approved as a 50 MW by drilling 18 steam wells, but due to budget constraints only 7 well were spudded, making 5 MW of geothermal power available for the first time in Iran before the end of the Persian year.
Besides power generation, the geothermal energy will be used for heating purposes in the region's harsh winters and cooling in the summer, officials have said.
According to Porkhial, the exploration of high temperature water reservoirs started before the 1979 Islamic Revolution, leading to the discovery of four potential geothermal energy sites in Damavand, Sabalan, Sahand and other mountains in Khoy and Maku.
"Initially, all exploration work on geothermal resources was carried out by foreign experts, but now the entire operations are being done domestically, thanks to the country's knowledge-based potentials," he said.
"We have now reached complete self-sufficiency in exploration, making 3D modelling of reservoirs possible," he added.
Iran dominated the Middle East's renewable production capacity last year, the International Renewable Energy Agency (IRENA) said in April.
The country is in a race to introduce a mix of power generation to cut its use of fossil fuels, but US sanctions have clipped its wings.
Before Trump reimposed sanctions on Iran in May 2018, the Islamic Republic expected its installed renewable capacity to grow at least sevenfold over the next five years.
Norway's Saga Energy cancelled a $2.9 billion deal to install 2,380 megawatts (MW) in renewable capacity in the oil-producing country.
British firm Quercus had signed a deal to help build the world's sixth-largest solar farm in central Iran, investing over half a billion euros, but it abandoned the project in fear of the US sanctions.
Dutch energy firm Global Renewables Investments (GRI) planned to build up solar and wind farms that could produce up to 1,700 MW of electricity, but it followed its European peers in leaving Iran.
Iran's ambition is to install 5,000 of renewables by 2022, according to officials. The country is a signatory of the 2015 Paris climate agreement committing 195 nations to limit their carbon emissions.
Scientific studies suggest Iran can increase electricity generation from the renewables to up to 80,000 MW, of which around 80 percent can come from the solar energy.
Increase in renewable capacity can also allow Iran to free up a significant amount of natural gas burnt in thermal power plants and feed it to export pipelines.
Hyropower comprises the bulk of Iran's renewable capacity, nominally put at 12,000 MW. Hydroelectric plants, however, produced less for many years because of a protracted drought which caused dam levels to plunge. According to officials, Iran's hydroelectric power plants can produce at least 10,000 MW.
The country has an additional renewable production capacity of some 900 MW from other sources such as wind power, solar farms and burning of biomass and waste.