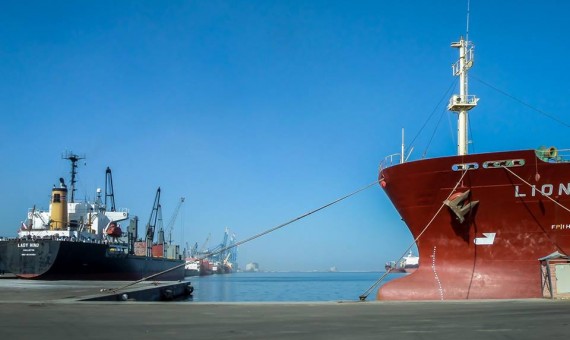 An international ship carrying desperately needed relief supplies docked in Aden on Tuesday, the first UN vessel to reach the southern Yemeni city in four months of persistent Saudi-US brutal aggression.
"This is the first boat carrying the UN flag to dock in Aden since the war began" in late March, governor Nayef al-Bakri told reporters at the Aden refinery port.
The ship is chartered by the World Food Program, which has tried repeatedly to deliver aid to the port city in recent weeks but failed due to security reasons.
"This will be the first WFP chartered ship to reach the port in Aden," WFP spokeswoman Reem Nada said shortly before the ship entered the harbor.
Vessels sent by the Islamic Republic of Iran and the United Arab Emirates managed to reach Aden previously.
A humanitarian ceasefire declared by the United Nations earlier this month failed to take hold.
Riyadh launched airstrikes against Yemen on March 26 without a UN mandate. Saudi Arabia aims to undermine the Ansarullah popular fighters and restore power to fugitive President Mansour Hadi.
Despite Riyadh's claims that it is bombing the positions of the Ansarullah fighters, Saudi warplanes are flattening residential areas and civilian infrastructures.
The Saudi-US aggression has so far claimed the lives of at least 5,122 people, mostly women and children.