Iran
First VP: Iran Ready for Harder Days of Sanctions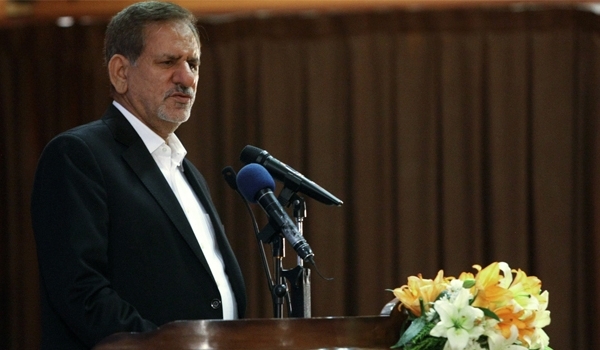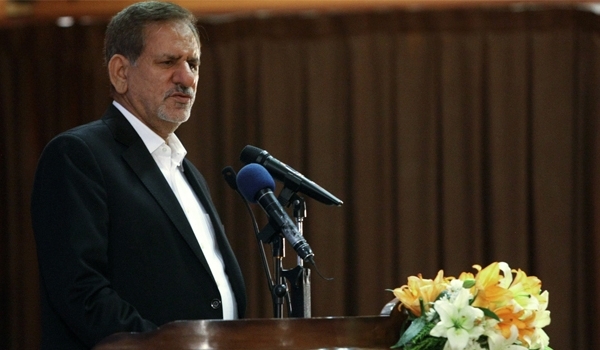 Iranian First Vice-President Eshaq Jahangiri downplayed the effects of sanctions against the country, and said Tehran has serious plans for administering the country in case of facing even tougher embargos.
"The enemies started the sanctions with a special goal and plan to prevent the country's growth and development by these sanctions," Jahangiri said in Alborz province near the capital city of Tehran on Tuesday.
Stressing the Iranian officials' efforts to restore the nation's rights, he said, "Now we have worked out plans to confront pressures even more than the present level."
"Therefore, if the sanctions continue, some essential plans have been compiled for managing the country under even harder conditions," Jahangiri said.
In relevant remarks late October, President Hassan Rouhani said his government has plans on economic issues with the neighbors and a number of big powers, which could be performed even under sanctions.
Also last month, Head of the Atomic Energy Organization of Iran (AEOI) and Vice-President Ali Akbar Salehi underlined that the western sanctions have backfired as they had given Tehran a strong feeling of self-reliance in different sectors, particularly in nuclear technology.
Addressing an annual seminar on civil defense, Salehi said in fact the enemies' wrong approach prompted the country to attain outstanding development in the nuclear field.
He went on to say that the enemy spares no effort to create obstacles on the way of Iran's march towards development.