North America
Five dead after hospital campus shooting in Tulsa, Oklahoma
At least five people were killed and several others were wounded Wednesday in a shooting on a hospital campus in Tulsa, Oklahoma, police say.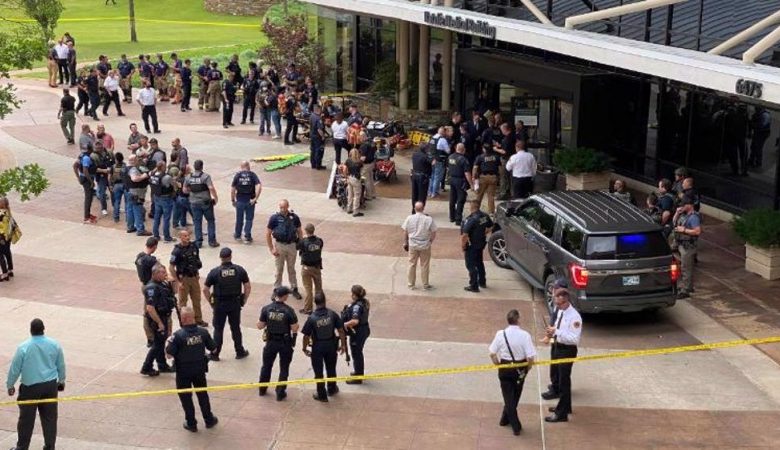 The gunman is also dead and his gunshot wound was self-inflicted, Tulsa Police Department Deputy Chief Eric Dalgleish said in the news conference.
Officers arrived at the Natalie Medical Building around 5:50 p.m. after receiving reports of an active shooter, Dalgleish said, adding, they could hear shots inside the building, which directed them to the second floor.
"The scene is fairly limited to one section of that floor, on the second floor," he said, adding the suspect had one rifle and one handgun with him.
"It appears both weapons, at one point or another, were fired," the deputy chief said.
Earlier Wednesday, police Capt. Richard Meulenberg said authorities had to evacuate "multiple floors" of the building.
"It was just madness inside, with hundreds of rooms and hundreds of people trying to get out of the building," Meulenberg told CNN Wednesday night.
"This wasn't an individual who just decided he wanted to go find a hospital full of random people. He deliberately made a choice to come here and his actions were deliberate."
Meanwhile, Oklahoma Gov. Kevin Stitt wrote on Twitter, "What happened today in Tulsa is a senseless act of violence and hatred."
President Joe Biden, who has recently decried gun violence in the US, was briefed on the shooting, a White House official said.
The incident comes a week after a gunman shot and killed nineteen students and two teachers at an elementary school in Uvalde, Texas.
Also on May 14, a white gunman shot dead 10 people and injured three others – 11 of the 13 victims were Black – at a grocery store in Buffalo, New York.
Biden would support a ban on assault-style weapons and on high-capacity magazines, but "he does not support a ban on sales of all handguns," according to White House Press Secretary Karine Jean-Pierre.
"Congress needs to act so we can have federal legislation on the books, so we can stop this epidemic we're seeing across the country," Jean-Pierre told reporters during a Tuesday afternoon press briefing.
More than 45,000 people were killed by gun violence in the United States last year, up from 43,671 in 2020 and 39,581 in 2019, according to FBI data.