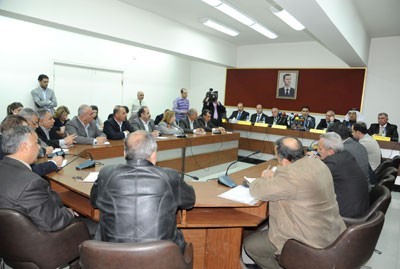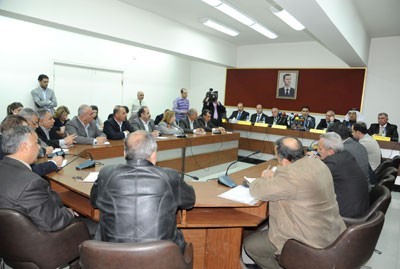 The Chambers of Commerce, Agriculture, Tourism, Workers and Farmers announced that they joined the lawsuit filed by the Chamber of Industry against the Turkish government for sponsoring terrorists and thieves.
In a press conference held on Sunday, Head of the Federation of Syrian Chambers of Industry (FSCI), Fares al-Shihabi, said that the lawsuit was referred to a court in Germany on March 7th.
He stressed that the evidence proves that the government of Recep Tayyip Erdogan is involved in the acts committed by thieves who stole and disassembled industrial institutions in Aleppo and smuggled them into Turkey.
Al-Shihabi added that there are video clips and recorded calls between the thieves which include directives that guide them to the factories to be stolen and smuggled to Turkey.
He noted that the lawsuit is filed in cooperation with a human rights organization registered in the UN under the name of "Rights", adding that the organization managed to sue Israeli officials, who can't travel to European countries because of the verdicts.
Al-Shihabi said that the lawsuit is not politicized and doesn't target the Turkish people, adding that many opposition parties and human rights organizations in Turkey support the lawsuit.