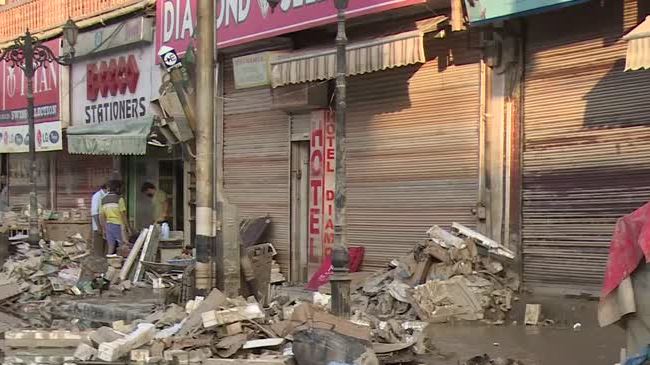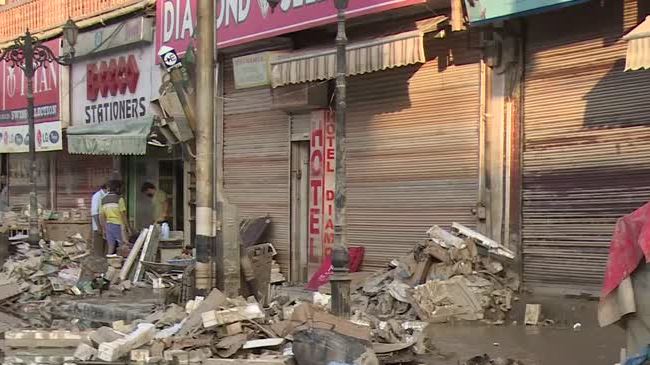 Muslims in the Indian-controlled Kashmir are still struggling with the aftermath of the deadly floods that hit South Asia earlier this month, Press TV reports.
The initial estimates by business federation say Kashmir has lost businesses worth millions of dollars, Press TV's Shahana Butt reported from the region.
To worsen the situation, government is moving at turtle pace in its cleanliness strive and that is why people keep protesting against the government for its inefficiency, she added.
"We have never thought of destruction at this scale. We waited for government to take action. But when it failed, we started on our own," said one resident there.
The situation comes as the biggest Muslim festival of Eid al-Adha (Feast of Sacrifice), which marks the culmination of the annual Hajj pilgrimage, is just a week away.
"People are getting sick and the government is watching like a silent spectator. We have lost everything. We have nothing to celebrate," noted another resident.
Earlier this month, monsoon floods inundated Kashmir, killing more than 270 people in the Indian-controlled portion of the Himalayan region, which is divided between India and Pakistan.
The flash floods have led Kashmir towards its worst economic condition, says Press TV correspondent, who noted, "Experts say the pace with which New Delhi is dealing with the destruction seems to be a deliberate attempt to keep Kashmiri people away from the sentiment of freedom. However, this deliberate attempt seems to be playing a catalytic role in provoking anger against Indian rule in the region."