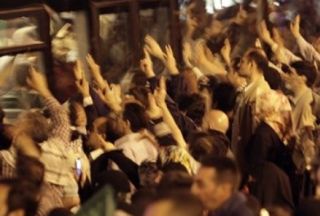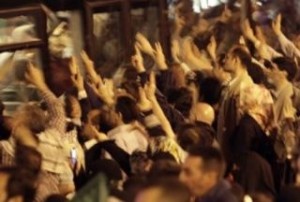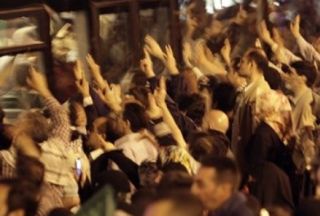 Hundreds of activists from the embattled Gaza Freedom Flotilla have come back home amid cheers from thousands who rush to give the campaigners a hero's welcome.
Deported by Israel under international pressure led by Ankara, the campaigners were flown to the airport in Istanbul, Turkey, early on Thursday.
The activists are mostly Turks but there were nationals from Arab countries, Europe and the United States. Nine bodies were on the first plane.
"They faced barbarism and oppression but returned with pride," said Deputy Prime Minister Bulent Arinc who together with several Turkish lawmakers welcomed the activists at the airport.
Thousands of relatives and supporters, waving Palestinian and Turkish flags, burst into applause outside the airport, chanting "God is great!"
"Turkey is proud of you!" the crowd chanted, shouting anti-Israeli slogans.
Earlier, three ambulance planes landed in Ankara carrying wounded activists who were then bused to a medical center.
In Greece, a plane carrying 35 activists — 31 Greeks, 3 French and one US national — landed at a military airport near Athens early on Thursday.
Deputy Foreign Minister Dimitris Droutsas and Greek lawmakers joined dozens of relatives and supporters at Elefsina Airport to welcome the returning activists.
According to Israeli officials, 527 activists are being flown to Turkey and Greece while seven others are too unfit for transportation and remain in Israeli hospitals for treatment of wounds suffered during the Israeli attack.
Israel's Foreign Ministry also said three activists from Ireland, Australia and Italy would remain in detention over documentation and a chain of other issues without further elaborating.
On Monday, Israeli naval commandos carried out a deadly operation to seize a six-ship aid convoy intending to break the Israeli siege on the Gaza Strip.
The Flotilla was carrying more than 10,000 tons of humanitarian aid and was being accompanied by some 700 international activists and journalists.