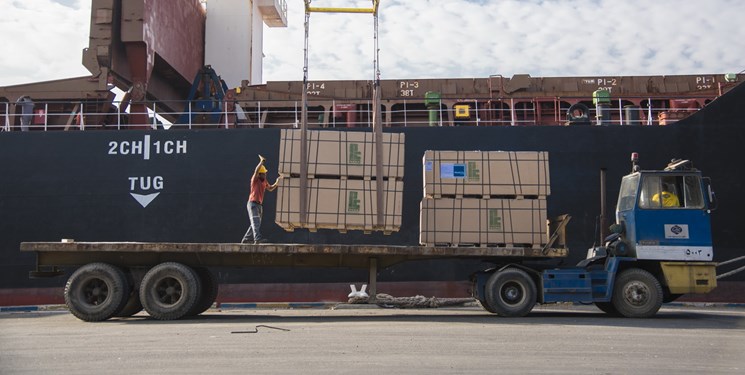 Iranian Foreign Minister Mohammad Javad Zarif expressed pleasure that oil is no more the sole source of revenue for his country, saying that the nation has defeated the US policy of maximum pressure.
"Iran's economy is becoming immunized against outside economic coercion, and while most of the world economy has been shattered, we have officially exited recession, with innovative startups and industrial production leading our growth," Zarif said in a video message to mark the beginning of the Iranian New Year, Nowruz, which will start on March 21.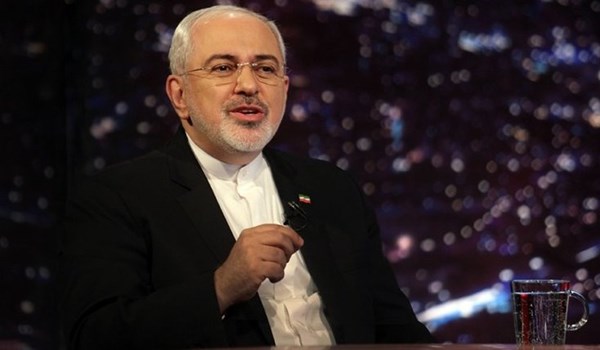 He further noted that Iran no longer depends solely on oil to run its economy, expressing hope for expansion of Tehran's relations with its neighbors and other nations by reliance on the country's "mass national and human resources".
"With the defeat of COVID-19 around the corner, God willing, we have a chance to build a different world," Zarif said, adding, "We, all of us, should seize this opportunity and bring forth a new day."
"Over the past year, we have once again shown our ironclad resilience – from confronting economic terrorism targeting our access to food and medicine in order to bring us to our knees to standing up to [a] modern-day state terrorist who murdered the pioneers of our defense and scientific advancement – and all of this amid the deadliest pandemic humanity has seen in a century," the top diplomat said.
Zarif said in the face of all the pressure, "We, Iranians, are not just surviving, but we are stronger and more determined, more than ever, to decide our own destiny."
The top diplomat said Iranians have endured "unjust suffering on a massive scale," but in spite of the hardship, the country's future prospects seem bright.
He was referring to Washington's unilateral sanctions on Iran, which were imposed after Trump nixed the landmark 2015 Iran nuclear deal, officially known as the Joint Comprehensive Plan of Action (JCPOA), and have been preserved under the Joe Biden administration.
Zarif also made a reference to the high-profile assassinations of Iran's top anti-terror Commander Lieutenant General Qassem Soleimani, and his companions, who were targeted by the US military, and the country's prominent nuclear scientist Mohsen Fakhrizadeh, whose assassination has been blamed on Israel.
Lieutenant General Soleimani was assassinated in a US drone strike on Baghdad International Airport in Iraq on January 3, 2020.
The airstrike also martyred Abu Mahdi al-Muhandis. The two were martyred in an American airstrike that targeted their vehicle on the road to the airport.
Five Iranian and five Iraqi military men were martyred by the missiles fired by the US drone at Baghdad International Airport.
Ein Al-Assad is an airbase with a 4km runway at 188m altitude from sea levels, which is the main and the largest US airbase in Iraq. Early reports said the radar systems and missile defense shields in Ein Al-Assad failed to operate and intercept the Iranian missiles. Unofficial reports said the US army's central radar systems at Ein Al-Assad had been jammed by electronic warfare.
On January 8, 2020 and after the funeral ceremony of General Soleimani, the IRGC Aerospace Force started heavy ballistic missile attacks on US Ein Al-Assad airbase in Southwestern Iraq near the border with Syria and a US operated airbase in Erbil in retaliation for the US assassination of General Soleimani.
The second IRGC reprisal attack targeted a US military base near Erbil airport in Iraqi Kurdistan Region in the second leg of "Martyr Soleimani" reprisal operation.
Iraq said the attacks had not taken any toll from its army men stationed at these two bases. The US army had blocked entrance into Ein Al-Assad to everyone, including the Iraqi army.
The IRGC officials said none of the missiles had been intercepted.
Meantime, Iran announced that it had issued arrest warrants for 48 officials of the US and other countries who have been involved in the assassination of the martyred General Soleimani.