Iran
FM: Iran not to cut any deal on redlines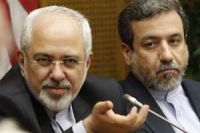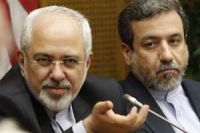 Iranian Foreign Minister Mohammad Javad Zarif underlined the country's policy of détente in relations with different world states, but meantime, said Tehran will never accept to make a deal through crossing or ignoring its redlines in the nuclear talks.
According to IRNA, addressing a session of parliament in Tehran on Tuesday, Zarif said that the government intends to solve its problems with the world states through a logical stance, reasoning and dialogue.
The Iranian foreign minister said "ˈThe nuclear talks are among the main tasks of the government and, by observing the redlines mentioned by Leader of the Islamic Revolution Ayatollah Seyed Ali Khamenei, not only the country's nuclear rights and principles will be preserved, but the talks will also be pursued."
He noted that whatever happens in the negotiations with the Group 5+1 (the US, Russia, China, France and Britain plus Germany) is being reported to the Leader.
Iran and the Sextet of powers wrapped up their Fifth round of talks in Vienna last week.
The Iranian negotiators had several rounds of bilateral talks with the delegations of the EU and the Group 5+1 in the Austrian capital.