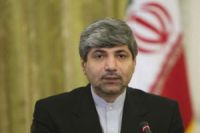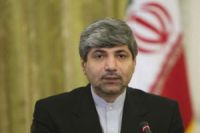 According to IRNA, he outlined Washington's Iranophobia policies and numerous cases of attempts of the US security and judicial bodies to deceive, intimidate, threaten and arrest the Iranian nationals and condemned the death of Mr Daiush Sarreshtehdar because of interrogations. The spokesman further urged Iranian nationals to avoid unnecessary trips to the country.
He said the well-defined and targeted Iranophobia approach by the US has created potentially dangerous conditions for the Iranian visitors to that country.
Referring to the statement formerly issued by the Foreign Ministry over trips of the Iranian nationals to the US, he advised Iranians to avoid unnecessary trips to America and to take highest degree of caution if they are obliged to visit the country.
He further described as unacceptable the five-hour interrogation and inhuman treatment of the Iranian national Daiush Sarreshtehdar and said the American officials and statesmen are expected to carry on precise investigations as for the cause and result of the incident and to seriously deal with those faulty and erroneous acts.
Mehmanparast said the Iranian Foreign Ministry will naturally take usual and necessary measures to follow up the case.