Iran
FM Zarif urges lasting peace in Caspian Sea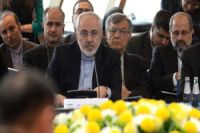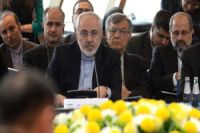 Foreign Minister Mohammad Javad Zarif says the legal regime of the Caspian Sea must ensure sustainable peace and stability in the region.
According to Press TV, Zarif in an address to a ministerial meeting of the Caspian Sea coastal states in the Russian capital, Moscow, on Tuesday said: "The legal regime of the Caspian Sea will be determined in a way that will meet the expectations and needs of the people of [its] littoral states, including the current and future generations."
He added: "Turning the Caspian Sea into the sea of peace, friendship and stability, avoiding arms races, refraining from the deployment of armed forces and non-presence of the armed forces of non-littoral states are among the key assumptions which will ensure sustainable peace and stability in the region."
The Foreign Minister said approaches adopted to resolve the Caspian Sea issues should serve long-term and overarching interests of its littoral states, saying, "It is necessary to draw a line between ephemeral and sustainable interests."
Zarif emphasized that sustainable peace in the Caspian Sea region would lead to economic development and prosperity for its people.
The meeting of the Caspian Sea foreign ministers opened in Moscow on Tuesday.
Participants at the meeting will make preparations for the 4th summit of the heads of Caspian Sea littoral states, which will be held in the Russian port city of Astrakhan this fall.
Iran, Russia, Kazakhstan, the Republic of Azerbaijan and Turkmenistan are the littoral states of the Caspian Sea.