Iran
Middle East
Syria
FM's Aide: Iran Ready to Facilitate Syrian Refugees' Return
Iranian Foreign Minister's Assistant for Special Political Affairs Ali Asqar Khaji underlined his country's readiness to help the process of repatriation of Syrian refugees.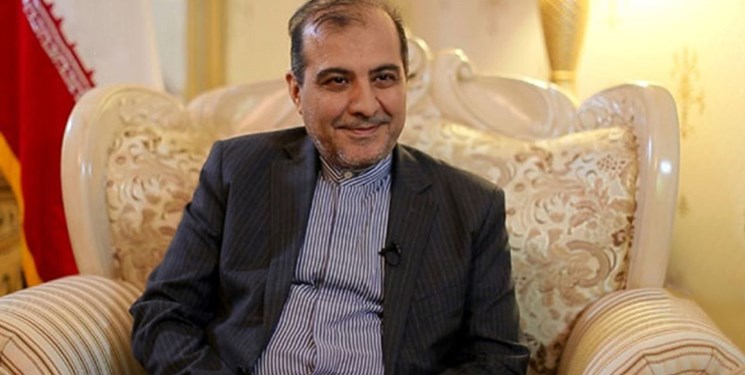 Khaji made the remarks in a meeting with the Red Cross Director for Near and Middle East in Sochi city in Russia on Wednesday.
During the meeting, both sides discussed humanitarian issues, including the situation of the Syrian refugees, the displaced populations, lost people and captives.
They also stressed the need for cooperation of all sides to help the resolution of humanitarian issues, specially repatriation of the refugees.
Khaji, for his part, said that resolution of humanitarian issues should not be based on political ends.
In his visit to Russia, Khaji also held talks with the Russian President's Special Envoy for Syria Alexander Lavrentiev on the Syrian situation and peace process.
Khaji and Lavrentiev exchanged views on the latest developments in Syria and the pursuit of the peace process in the country as well as the political settlement of the crisis.
Iran's diplomat explained the outcome of his recent visit to Damascus, and underlined the necessity of fighting terrorism in Syria and helping the progress of the country's political situation within the framework of the Constitutional Committee.
The Russian diplomat, for his part, stressed the need for further coordination between Tehran and Moscow on the settlement of the Syria crisis.
In another meeting on Tuesday, Khaji met and talked with the UN Special Envoy for Syria Geir Otto Pedersen on the latest developments in Syria and expressed Iran's support for the UN efforts on the issue.
The Iranian delegation arrived in Moscow on Monday to take part in the expert meeting of Astana format countries on Syria.
Deputy foreign ministers of Turkey, Russia, and Iran, as well as representatives of the Syrian government and the opposition, have attended the 15th Astana talks in presence of Pedersen.
The participants exchanged views on the political process of Syria, noting that the Syrian Constitutional Committee must be active to this end.
The UN diplomat, for his part, thanked Iran for supporting him.
He called for a collective approach in a bid to resolve the Syrian crisis, and stressed building trust among Syrian sides and the international players.