General
Ford recalls 1.4 million vehicles in North America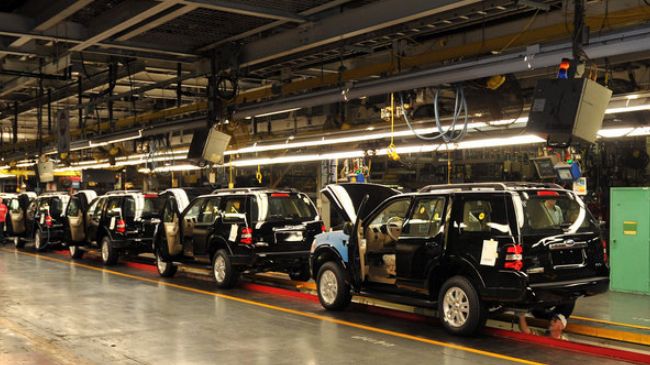 Ford issued four recalls today affecting almost 1.4 million vehicles in the North America, including almost 1.2 million in the US, for problems ranging from floor mats to loss of power steering in some popular utility vehicles.
The largest recall affects 915,216 Ford Escape and Mercury Mariner SUVs from the 2008 through 2011 model years to fix problems with the power steering control module. A defect could turn off the power steering which makes it harder to steer and increases the risk of a crash.
Ford is aware of five accidents and six injury allegations related to the problem.
In a separate recall, 195,527 Ford Explorers from the 2011 to 2013 model years have a problem with the electric power steering gear. An intermittent electrical connection can cut off power steering and the car defaults to manual steering which could lead to an accident. A total of 15 low-speed accidents have been linked to the problem with reports of two minor injuries.
Ford is also recalling 196,639 Taurus sedans. The 2010-2014 models have a problem with the license plate lamp assembly. In areas of the country that use road salt, the combination of corrosion and moisture can lead to a short circuit and potential fire hazard.
Ford is aware of 18 reports of fire and five reports of smoke or melting with one minor injury when someone tried to put out the fire with their hand.
A fourth recall involves 82,579 Ford Fusions, Mercury Milans, Lincoln Zephyrs and MKZs from model years 2006 through 2011 with an optional all-weather floor mat that can shift out of position and interfere with the accelerator pedal. Starting in the 2010 model year Ford changed the design, adding a second attachment to keep the mat from moving.
The National Highway Traffic Safety Administration said letters to affected owners will be sent later this summer.
"Consumers impacted by the recalls should have their vehicles serviced promptly once they receive notification from Ford," the agency said in a statement.
Automakers have been erring on the side of caution in issuing recall notices quickly in the wake of the investigation into General Motors' ignition switch recall. Both GM and Toyota have paid large fines for not being transparent and timely in reacting to safety concerns.
Karl Brauer, senior analyst at Kelley Blue Book, said the Ford recall "could be driven by the heightened sense of concern all automakers are feeling right now, though we'll likely never know for sure. I do think manufacturers are more willing to issue a recall at this point because their sheer number in recent months has become a sort of background white noise for consumers."