Syria
Foreign-backed militants to retreat from Homs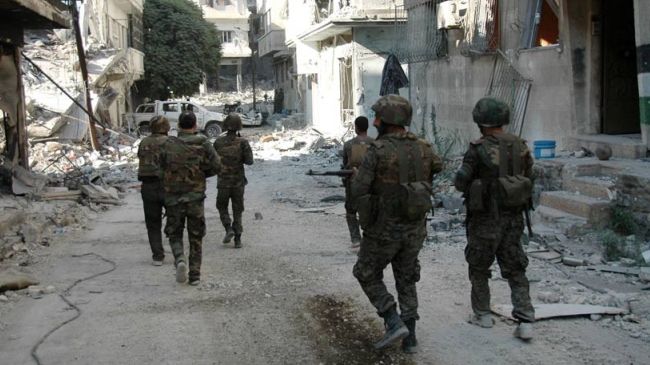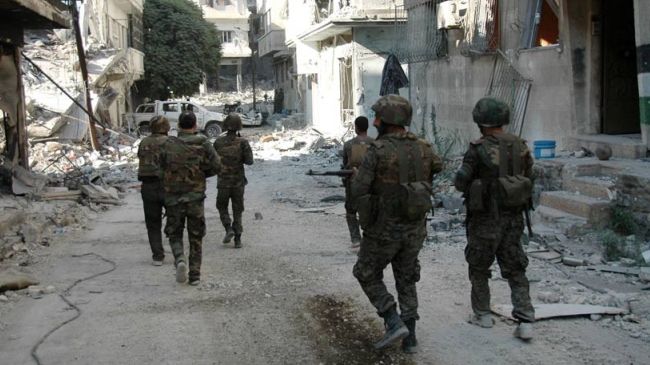 Foreign-backed militants operating in Syria say they have made arrangements with the government to withdraw from the Old City of Homs.
Under the agreement reached on Sunday, some 2,250 people, mostly militants, evacuate the flashpoint city and move to militant-held areas in the north of Homs province, which is located in central western part of Syria.
The army forces are set to take over security in the area.
A truce has come into effect since Friday to pave the way for the evacuation of the foreign-sponsored militants and the remaining civilians holed up in the area.
According to reports, Homs governor Talal al-Barazi said earlier on Sunday that in the coming days the Old City of Homs would get rid of weapons and people would return to their homes.
Only a handful of neighborhoods around the Old City of Homs remain in the hands of the Takfiri militants following a series of army operations that started in February 2012 to liberate the area.
The Syrian government's talks with militants came as part of efforts to facilitate access to the people trapped in conflict zones.
On Saturday, Syrian President Bashar al-Assad called on governmental aid bodies to increase their cooperation with local and international aid organizations in providing humanitarian relief to people.
The Syrian president made the statements after UN Secretary-General Ban Ki-moon said foreign aid was not reaching millions of Syrians despite a February resolution by the UN Security Council calling for greater access.
The Takfiri militants operating in Syria are reportedly hindering the process of aid provision inside the country.