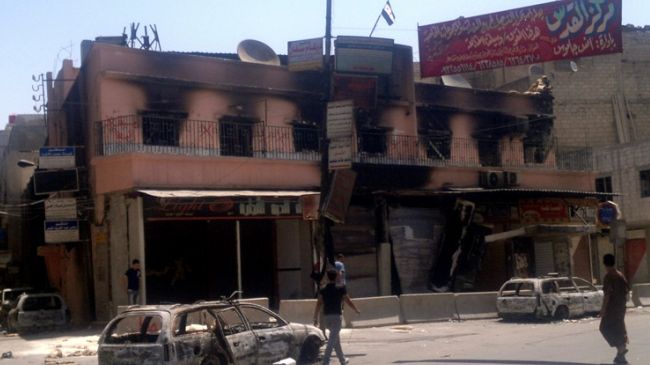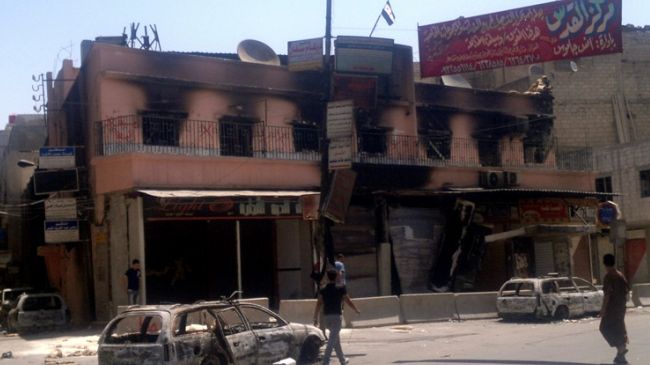 Palestinian refugees in Syria have come under fire from foreign-backed militants fighting against the government of President Bashar al-Assad, Press TV reports.
The incident happened after around 1,000 refugees protesting against their expulsion by the militants from the Yarmouk refugee camp in Damascus tried to enter the camp on Wednesday.
"…We want to get back to our refugee camp which was the birthplace of our revolution and the resistance against the Zionist [regime of Israel]. The camp is not just the shelter for us, but part of our identity. We maintain our right to return…," said a refugee.
The foreign-sponsored militants fired mortar shells on the protesters, injuring at least five people, including army soldiers who rushed to the scene.
"I'm from the refugee camp. I left the camp four months ago…. I have a mentally ill son who needs medicine. Today they said they might let us into the camp but as we wanted to enter, they started shooting at us from inside the camp. Why are they shooting at us? How long should we stay out of our houses? I have been here in Syria for 66 years and this country has done nothing bad to us," said another resident of the camp.
Yarmouk refugee camp has borne the brunt of the turmoil in Syria over the past months. In September 2012, twenty people were killed in a mortar attack by militants on the camp.
On February 6, a bomb attack targeted the refugee camp and on January 7, two people were killed in a sniper attack by militants at the camp.
The Syria crisis began in March 2011, and many people, including large numbers of soldiers and security personnel, have been killed in the violence.