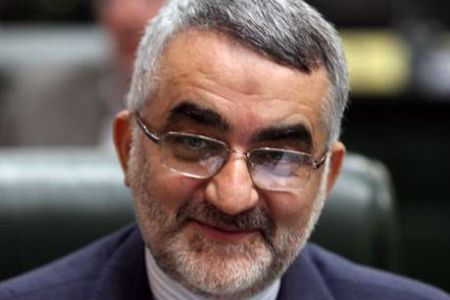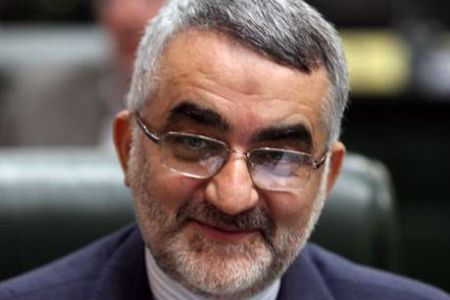 Head of Iran's Majlis (parliament) National Security and Foreign Policy Committee says the presence of foreign troops in neighboring Afghanistan is a serious threat to regional security and stability.
"Contemporary experiences in countries like Germany and Japan have shown that the presence of foreign forces in any country will violate that country's sovereignty," Alaeddin Boroujerdi said on Wednesday.
Speaking in a meeting with the visiting Afghan Deputy Defense Minister Mohammad Homayoun Fawzi, he went on to say that undermining the brotherly relations between regional countries is the main political and security approach adopted by the US and the UK.
"We must not allow foreign powers to sabotage the friendly relations between neighboring countries through their interventionist measures," Majlis official news agency, ICANA, quoted him as saying.
The lawmaker further stated that the Islamic Republic will spare no effort to help with the development, progress and establishment of calm in Afghanistan.
Boroujerdi also voiced Iran's protest to the recent violation of the country's airspace by a US spy drone which took off from Afghanistan, saying that the incident was against the international obligations of Afghanistan and in violation of international law.
"The government of Afghanistan must account for such incidents and prevent their repetition in the future," he added.
A US RQ-170 spy drone crossed Afghanistan's border with Iran on December 4, but was successfully brought down with minimal damage by the Iranian Army's electronic warfare unit. The aircraft was flying over the northeastern Iran city of Kashmar, some 225 kilometers (140 miles) away from the Afghan border.
The Afghan minister, for his part, praised the Iranian government and nation for helping in the reconstruction of Afghanistan.
"The Afghan nation will never forget the Iranian nation's support under difficult conditions," he added.
While Afghanistan's defense ministry has announced that the Afghan army is ready to take responsibility for the country's security, after the invading US-led troops leave, senior American and NATO officials have signaled that foreign troops will remain in the country beyond 2014.
The US-led invasion of Afghanistan was waged in 2001 under the pretext of 'war on terror' and with the declared aim of toppling the Taliban regime and establishing security in the war-torn country.
However, insecurity continues to rise across Afghanistan because of the presence of nearly 150,000 US-led forces in the country.