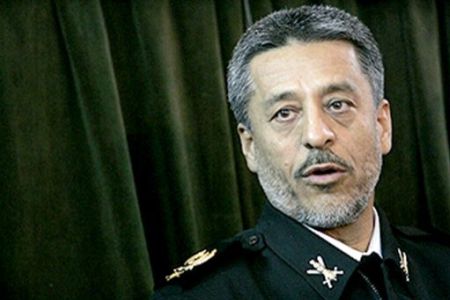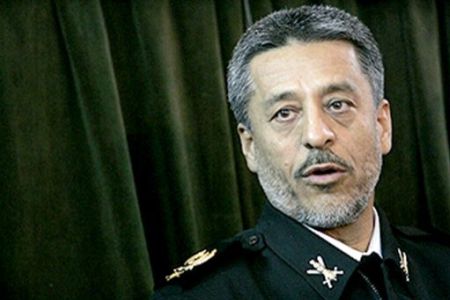 Iran's Navy Commander Rear Admiral Habibollah Sayyari has deplored the presence of foreign powers in the Persian Gulf, saying they are inciting instability in the region.
"Iran's presence in the Mediterranean Sea, which is regarded as the courtyard of certain powers, is quite significant. It indicates that regional countries are capable of establishing security in the Persian Gulf and that the presence of foreigners will only promote insecurity," Sayyari told IRNA on Sunday.
He added that Iran owes its great achievements to the nation's independence and dignity, which has turned the Islamic Republic into a model for freedom-seeking people in the Middle East.
The senior naval commander pointed out that the passage of Iranian ships through the Suez Canal for the first time since the 1979 victory of the Islamic Revolution in Iran proved the high capability of Iran's Navy.
Sayyari announced earlier in March that two Iranian navy ships, Khark and Alvand, have passed through the Suez Canal, a strategic international shipping route in Egypt, and successfully wrapped up their mission in the Mediterranean Sea.
He added that the convoy of the two ships has also completed its Mediterranean assignment and returned to the Red Sea through the Suez Canal.
The 1,500-ton patrol frigate Alvand was armed with torpedoes and anti-ship missiles, while the larger 33,000-ton supply vessel Khark had 250 crewmembers and could carry three helicopters.
Iran downplayed Israel's threats against Iran over the issue, saying the two Iranian warships carried the message of peace and friendship to all countries.