Iraq
Former Iraqi PM: Anti-ISIL Coalition Unable to Uproot Terrorism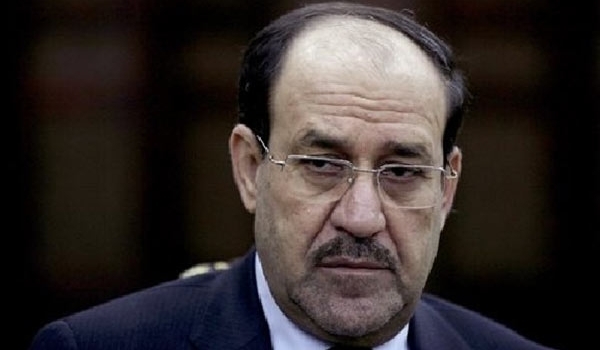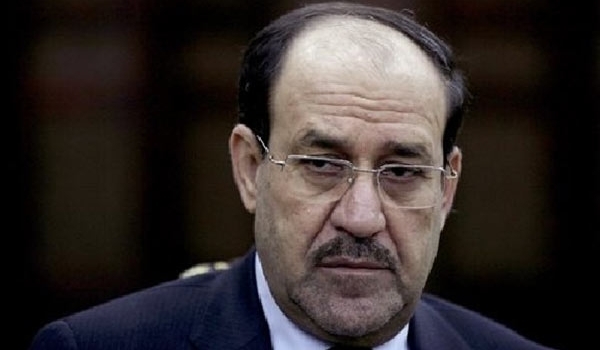 Former Iraqi Prime Minister Nouri al-Maliki stressed that the US-led coalition against the ISIL is not able to uproot terrorism, but meantime stressed that his country's people and army will turn Iraq into a grave for terrorists.
"The terrorist groups, including the ISIL, cannot be defeated with airplanes and this is a reality that the members of the international anti-ISIL coalition are well aware of," Maliki told FNA on Tuesday.
He said the coalition may be able to destroy the ISIL headquarters by airstrikes, but the Iraqi army, supported by the popular forces, are the only forces who can liberate surrounded areas while safeguarding the country's territorial integrity.
Maliki underscored that the anti-ISIL coalition should consider three main principles if it really means to fight the terrorists; "firstly, it should respect Iraq's territorial integrity, secondly, it shouldn't turn into a political coalition which seeks to disintegrate Iraq and thirdly, any intervention by the coalition should first receive the permission of the Iraqi parliament".
His remarks came after a large number of Iraqi civilians were killed during the massive air strikes launched by the warplanes of the US-led coalition in Anbar province on Monday.
A military source told National Iraqi news agency that the US-led air strikes on the positions of the ISIL in the city of Ramadi, left 65 civilians dead, including women and children.
NATO heads of state convened in the Welsh city of Newport on 4-5 September and US Secretary of State John Kerry and Defense Secretary Chuck Hagel told foreign and defense ministers participating in the NATO summit that the US was forming a broad international coalition against the ISIL. Ministers from the United States, the United Kingdom, France, Germany, Canada, Australia, Turkey, Italy, Poland and Denmark met in Wales to hammer out a strategy for battling against the ISIL Takfiri terrorists wreaking havoc on Syria and Iraq. The NATO members were later joined by a number of Arab countries in a meeting in Paris days later to form the so-called anti-ISIL coalition. But the policy has been questioned by many regional officials and political leaders, who protest that many of the coalition members have and are still rendering all-out arms, financial and logistical support to the ISIL and several other terrorist groups in Iraq and Syria.