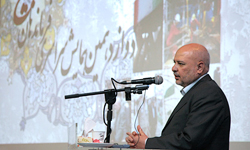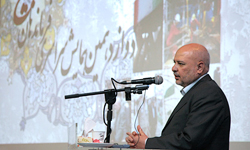 Former Iranian Oil Minister Massoud Mir-Kazzemi on Wednesday said the country can use its crude supplies as a leverage against the European Union if the EU continues its obstinate behavior towards Iran.
"When the westerners use oil as a political tool they should realize that oil is actually a political instrument for Iran and not them since Iran is the owner of oil," Mir-Kazzemi, who is now chairman of the parliament's Energy Commission, told reporters on the sidelines of an open session of the parliament here in Tehran today.
Mir-Kazzemi said Iran can use the oil leverage to reciprocate the Europeans' animosity, but it does not intend to do so, because such a move by Iran could trouble the people in Europe.
"Of course" he noted "we should announce that if the EU continues its stubborn behavior, Iran will naturally reciprocate" their action, he warned.
In their recent hostile act, the EU foreign ministers in mid-October agreed on a new round of sanctions against Iran.
Iran blasted the sanctions as a move violating the principles of human rights, and said Iran will protest against embargos through legal channels.
Washington and its Western allies accuse Iran of trying to develop nuclear weapons under the cover of a civilian nuclear program, while they have never presented any corroborative evidence to substantiate their allegations. Iran denies the charges and insists that its nuclear program is for peaceful purposes only.
Tehran stresses that the country has always pursued a civilian path to provide power to the growing number of Iranian population, whose fossil fuel would eventually run dry.