Syria
Former Syrian National Team member turned rebel commander reportedly dead after Hama battle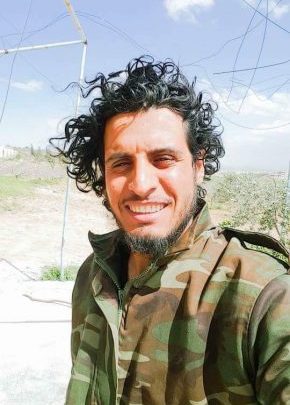 The former goalkeeper for the Syrian National Team, 'Abdel-Bassit Sarout, reportedly succumbed to his wounds on Saturday after the fierce battle that took place in northwestern Hama earlier in the week.
According to opposition activists via social media, Sarout was badly wounded during the joint Jaysh Al-Izza/Hay'at Tahrir Al-Sham offensive in northwestern Hama.
At first, many pro-opposition activists reported that the Jaysh Al-Izza commander would recover from his wounds; however, no status update was given on Sarout until this morning.
Sarout was a primary fixture in the early anti-government demonstrations in Syria, as the former goalkeeper would attend several protests in his home city of Homs.
Not long after the armed conflict broke out in Syria, Sarout joined the Free Syrian Army during the battle of Homs.
Later, it was reported that Sarout had joined the Islamic State (ISIS/ISIL/IS/Daesh), but there was no definitive proof to corroborate the claims.
Prior to his death, Sarout was the commander of the powerful FSA faction, Jaysh Al-Izza; this rebel group was at the forefront of every battle against the Syrian Arab Army (SAA) in northern Hama.