Iran
Former US Diplomat Underlines Iran's Crucial Role in Settling Regional Disputes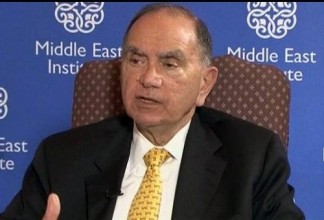 A former US diplomat underscored that Iran can play very constructive role in establishing peace and tranquility in the region, and urged Washington to negotiate with Tehran over the settlement of security problems in the region.
Edward P. Djerejian, who served in eight Administrations from John F. Kennedy to Bill Clinton (1962-1994) as the United States Ambassador to Syria and Israel and Assistant Secretary of State for Near Eastern Affairs, said that in addition to the Syrian crisis, the US government must negotiate with Iran over its nuclear issue, Iraq, Afghanistan, and US relations with its Persian Gulf allies.
On Sunday, Former British Foreign Secretary Jack Straw underlined that Iran should take part in the upcoming Geneva II Conference on Syria, stressing that the conference cannot succeed without Iran's participation.