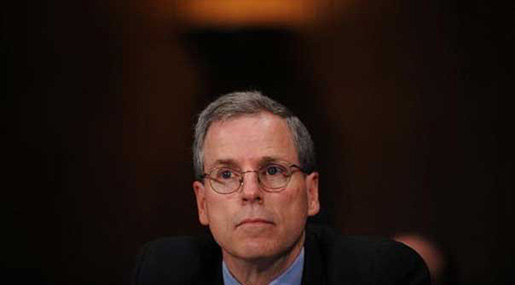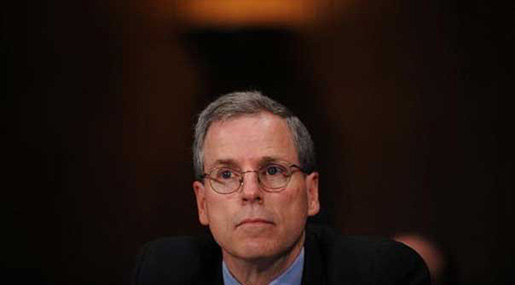 Four years on the Syrian crisis, former US Envoy to Syria Robert Ford admitted his country's failure in Syria.
In an article he wrote in the Foreign Policy, Ford stated:
The current US strategy in Syria isn't working. Despite the coalition airstrikes against the "ISIL", the group still has strategic depth in Syria to back its campaign in Iraq…Despite Washington's hope for a national political transition away from Assad, there is no sign of a cease-fire, much less a comprehensive political deal."
"More than ever, Americans – and Syrians – need to ask themselves what has gone wrong and what can be fixed… Reinforcing Syria's "moderate" rebels is still the key component in achieving these goals, but we – and they – have to get the strategy and tactics right.
According to the US diplomat, "US President Barack Obama's administration should undertake a major diplomatic and assistance effort, or it should walk away from Syria. US President Barack Obama's administration should undertake a major diplomatic and assistance effort, or it should walk away from Syria. Merely continuing to inject small amounts of aid and men in the fight won't sustainably contain the "jihadis" or be sufficient to reach the political negotiation the administration keeps hoping for."
"The quiet end to the Syrian armed opposition's Hazm Movement, with which the Americans had worked in northern Syria, was the latest signpost of the current failed policy," he added.
Ford also wrote: "If the administration wants these beleaguered fighters to be successful, it will face the question of expanding the US air mission in Syria. Protecting these small units from al-Assad air force attacks, even in eastern Syria, would require some kind of no-fly zone, a step the administration has long resisted. If the Obama administration goes through with such a step, it ought also to negotiate a package deal with the Syrian opposition and regional allies to get all sides on the same page on a strategy for degrading the "ISIL" and achieving a negotiated Syrian political deal."
"The United States and Turkey need to find common ground under the revised strategy. Turkey must finally shut off smuggling paths across its borders for the "ISIL" and al-Nusra Front, which have been hugely beneficial to these groups."
In parallel, Ford mentioned: "Hugely boosted U.S. aid to the Syrian opposition should come with strings attached – a lot of them. In return for increased support, the Syrian opposition writ large must agree on these six conditions:
1) That armed groups receiving assistance from the newly created central command will obey its orders only.
2) That the armed opposition will stop atrocities against civilian communities that have backed the Assad regime and that the armed opposition command will accept responsibility for actions of its constituent groups.
3) That the armed opposition will sever all ties with al-Nusra Front.
4) That the armed opposition's leadership must constantly reiterate that it is not seeking to destroy Christian, Alawite, or other minority communities and is prepared to negotiate local security arrangements, including with Syrian Arab Army elements, to protect all Syrians.
5) That it will negotiate a national political deal to end the conflict without al-Assad's departure as a pre-condition.
6) That any political coalition purporting to lead the opposition must have genuine representation from minorities and top-level businessmen in Syria – communities that have, broadly speaking, supported al-Assad's government – and that representation will not come mainly from long-term expatriates."
"After two years of experience, we should realize that limited actions aren't enough to address the major threats emanating from Syria. Our foreign partners want US vision and leadership to contain extremists and launch a successful negotiation for a Syrian unity government, which is the only sustainable fix to the extremist threat. Let's give it to them."
Source: FP